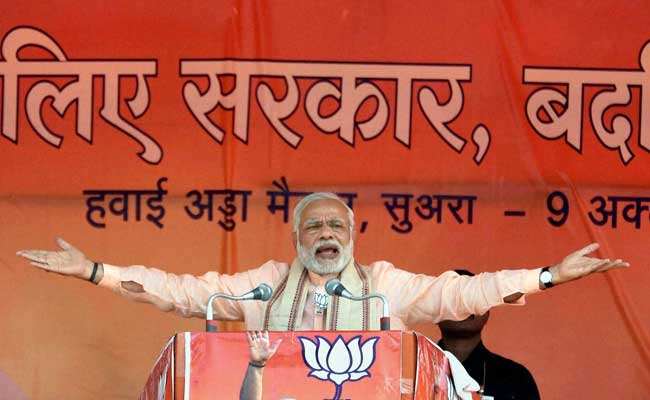 Mumbai/New Delhi:
After Prime Minister Narendra Modi called the Dadri mob killing and the opposition to Pakistani singer Ghulam Ali's concert in Mumbai "
unfortunate
", ally Shiv Sena today made a controversial reference to the 2002 Gujarat riots.
"The world knows Narendra Modi due to Godhra and Ahmedabad and we respect him for the same reason. If the same Narendra Modi has called the controversy surrounding Ghulam Ali and (former Pakistan minister) Khurshid Kasuri unfortunate, then it is indeed unfortunate for all of us," said Shiv Sena lawmaker Sanjay Raut.
PM Modi's critics accuse him of not doing enough as chief minister of Gujarat in 2002, to check the communal violence in which over 1,000 people died. A Supreme Court inquiry said the allegation was not correct.
Mr Raut did back PM Modi's views on the mob killing of a Muslim man in Uttar Pradesh's Dadri over rumours that he had eaten beef, and said the incident was "highly unfortunate and it should not have happened."
This morning, the prime minister was quoted by a newspaper as saying that "
incidents like the Dadri killing and Ghulam Ali row are undesirable and unfortunate but what is the Centre's role?
"
The Shiv Sena remark comes amid extremely strained ties with PM Modi's party the BJP, which it partners in governing Maharashtra. The Sena has this week announced that it is dismantling the alliance with the BJP for a crucial municipal election in a Mumbai suburb.
The Ghulam Ali concert in Mumbai was cancelled despite Maharashtra chief minister Devendra Fadnavis of the BJP making it clear that the singer was welcome to perform. This week, the Sena protested against the launch of a book by former Pakistan minister Khurshid Kasuri; it has vowed not to allow any engagement with Pakistan till it stops supporting terror.
Despite an attack with black paint by Shiv Sena activists on the book launch organiser Sudheendra Kulkarni, Mr Fadnavis provided Mr Kasuri with unprecedented security and the book launch took place without further hitches.