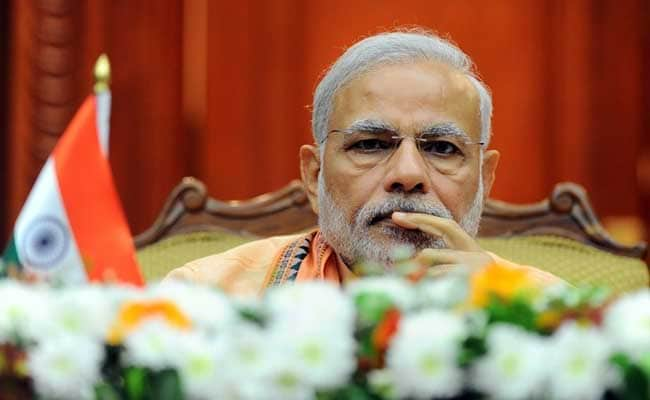 New Delhi:
Prime Minister Narendra Modi has for the first time spoken directly on the mob killing of a Muslim man in Uttar Pradesh's Dadri over beef rumours, calling it "really sad" but also underscoring that his government had no role in the case.
"Incidents like Dadri and the protest against the Pakistani singer (Ghulam Ali) are really sad but what is the Centre's role in them?" PM Modi has told the newspaper
Anandabazar Patrika
.
The Prime Minister has also hit out at opposition leaders who have for days accused him of a "deafening silence" on the Dadri killing.
"This has happened in the past too. The BJP has always opposed pseudo-secularism. Now they are using these sad incidents to revive the debate. The BJP has never supported such incidents. The opposition is using these incidents to accuse the BJP of communalism but isn't the opposition guilty of politics of polarization?" he commented.
Those behind the disinformation campaign, said the PM, saw minorities as vote-banks and did not want them to suffer. "A controversy is being created using social tragedy," he remarked.
On September 28 in Dadri, 52-year-old
Mohammad Akhlaq was dragged out of his home by a mob and beaten to death
after announcements were made at a local temple about a calf being killed.
Many of the men suspected to be in the mob are linked to a local BJP leader
and after the incident, some leaders of the party made incendiary remarks.
Last week while campaigning in Bihar, Mr Modi did not mention Dadri as
he urged Hindus and Muslims to fight poverty, not each other
. "For politics and petty gains, people are making irresponsible statements. Don't take them seriously. Even if Narendra Modi himself says something like that, don't listen to him," he said at a rally.
The Modi government is confronting strong condemnation over what critics call rising intolerance in India amid attacks on rationalists and the excesses of ally Shiv Sena, which has opposed events in Mumbai involving prominent Pakistanis like singer Ghulam Ali and politician Khurshid Mahmud Kasuri. In the past few days, over 20 writers have returned prestigious awards in protest.