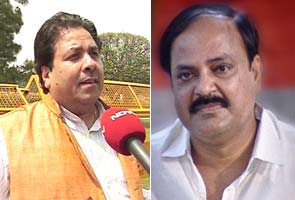 New Delhi:
With the Opposition gunning for the government over a WikiLeak cable, the Congress counter-attacked the BJP and other parties for disrupting Parliament over the issue.
The cable, sent in July 2008, alleges that the Congress bought MPs to survive a vote of confidence over the government's controversial nuclear deal with the US.
"The whole world has rejected the WikiLeaks reports. Because if a diplomat is writing to his own sovereign government I do not think any government can take responsibility for it," Congress leader Rajeev Shukla said. He demanded an apology from opposition members for their conduct in Parliament.
"You cannot stall the functioning of Parliament for this and you are not letting the Minister speak. Opposition particularly BJP should tender an apology to the government for its conduct in the House," Shukla told reporters outside Parliament.
He said, "These are (Wikileaks cables) internal communications between the embassies and their respective governments. These are diplomatic channels. How can other government take responsibility for that?" he asked.
The BJP was not deterred. "The entire government must go lock stock and barrel," said the party's Venkaiah Naidu.
The CPI(M) has demanded registration of a case in the 'cash-for-vote' scam following the Wikileaks expose. The party termed it as a "gross act of political malfeasance and bribery" and said the Congress leadership must accept responsibility.