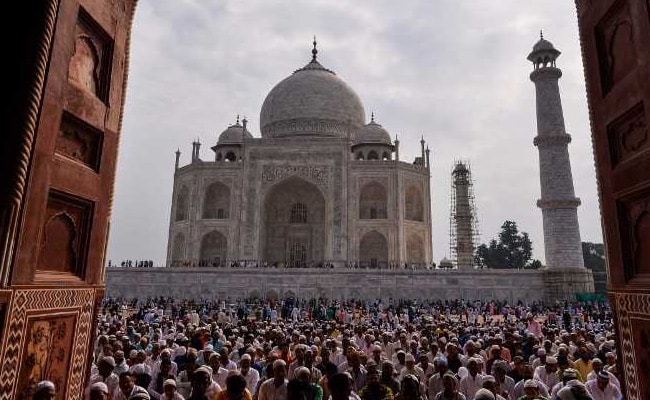 Agra:
The 500-metre area around the Taj Mahal, the iconic marble monument, will soon be plastic-free under the Taj Declaration to beat plastic pollution. The government of India has pledged to end disposable, or single-use
plastic
around the Taj Mahal and the declaration came ahead of the World Environment Day on June 5.
Union Culture Minister Mahesh Sharma, who is also the Minister of State for Environment, United Nations Environment Programme Executive Director Erik Solheim and UNEP Goodwill Ambassador and actor Diya Mirza, adopted the "Taj Declaration" that aims to rid Agra of plastic, in line with this year's theme for the World Environment Day -- "
Beat Plastic Pollution
".
The
Taj Mahal is turning yellow and green
in the world's eighth most polluted city. One of the seven Wonders of the World, the 17th-century mausoleum flanks a garbage-strewn river and is often enveloped by dust and smog from belching smokestacks and vehicles in Agra.
Environmentalists and historians have long warned about the risk of soot and fumes from factories and tanneries dulling the ivory monument.
Tiny insects from the drying Yamuna River into which the city pours its sewage crawl into the Taj Mahal, their excrement further staining the marble, an environmental lawyer recently told the Supreme Court.
During a meeting held at the Taj, factors responsible for its damage, the impact of pollution on the Taj, challenges ahead and both short and long-term measures to save the monument were discussed.
Mr Sharma said, "The whole world is facing the problem of pollution caused by excess plastic use. It is the right time to act and reduce plastic use. The government is committed to the development of Agra in which both the union and state governments and different agencies will work together."
(With inputs from agencies)