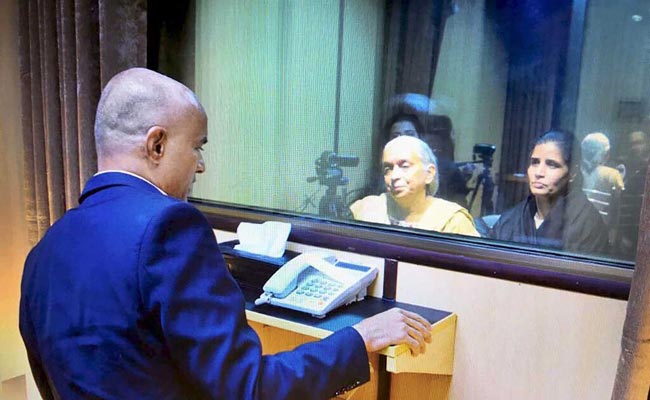 Highlights
India challenged "farcical trial" of Kulbhushan Jadhav by Pakistan
Verdict will be read out at a UN court at 6:30 pm IST in The Hague
Kulbhushan Jadhav, 49, was arrested by Pakistan in March 2016
New Delhi:
Kulbhushan Jadhav Case: India's appeal against former Navy officer Kulbhushan Jadhav's death sentence in Pakistan on charges of "espionage and terrorism" will be decided by the International Court of Justice (ICJ) shortly. India has challenged the "farcical trial" that Kulbhushan Jadhav was put through on the basis of what it claims was an extracted confession, and has asked the world court to order Pakistan to annul the sentence and allow India consular access. The verdict will be read out at a public sitting of the United Nations court at 6:30 pm IST in The Hague.
Here's your 10-point cheat-sheet to this big story:
Kulbhushan Jadhav, 49, was arrested by Pakistan in March 2016 and accused of "espionage", a charge India has rubbished.

A year later, Mr Jadhav was sentenced to death by a Pakistani military court.

A month after the former officer's death sentence, India took Pakistan to the world court, and the execution was stayed in May 2017.

Pakistan claims that its security forces had arrested Mr Jadhav from Balochistan province on March 3, 2016, after he entered the country from Iran.

India asserted that he was kidnapped from Iran, where he had business interests after retiring from the Navy.

In ICJ hearings, India accused Pakistan of denying consular access to Mr Jadhav in violation of the Vienna Convention.

Pakistan countered that Mr Jadhav had been found guilty of "spying and terrorism".

The ICJ had held a four-day public hearing in the high-profile case in February, which coincided with heightened tensions between India and Pakistan over the death of 40 CRPF soldiers in the Pulwama terror attack.

India accused Pakistan of using Mr Jadhav as a "pawn" to divert attention from its own conduct - state sponsorship of terrorism.

India also accused Pakistan of harassing Mr Jadhav's wife and mother during a meeting held on December 25, 2017 in Islamabad. The retired Navy officer had simply "parroted Pakistani propaganda" and his conversation with his family was "tutored and designed to perpetuate the false narrative of his alleged activities in Pakistan," India had said.