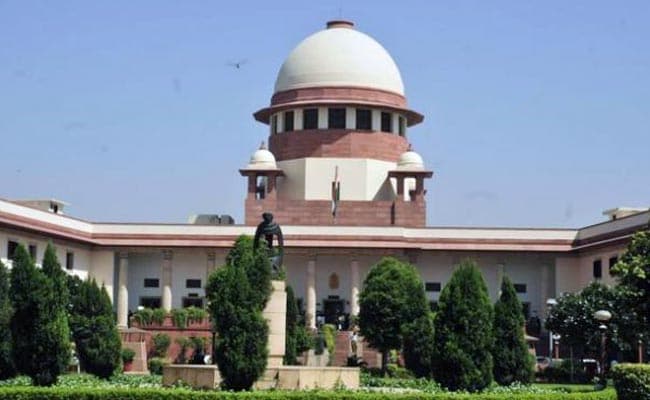 New Delhi:
Sidestepping the issue of the philosophy of Hinduism - on "whether it is a way of life", the Supreme Court today focused instead on the use of religion in garnering votes, saying it was a "greater evil and not permissible".
"In a secular country, any appeal to voters should be in tune with secular philosophy. Political agitation advancing the cause of religion with an intent to garner votes is not permissible," said Chief Justice TS Thakur, who is heading a seven-judge bench that is examining the question of seeking votes in the name of religion is an electoral offence.
The last verdict on a similar issue came in 1995 from former Chief Justice of India JS Verma, which had held that Hinduism was a way of life and there was no bar on words like "Hindutva" or "Hinduism" or "Hindu state". So using such words will not amount to seeking votes in the name of religion, which is prohibited by law.
But today, the court said it would not go into the "larger debate" of whether Hindutva or Hinduism is a way of life or its meaning.
"The reference sent to us doesn't say we have to decide on this issue," the Chief Justice said.
The seven-judge bench is hearing three cases which question the current practice of seeking votes in the name of religion and ask whether candidates who win this way should not be disqualified.
The observations of the Chief Justice of India came after the advocate of activist Teesta Setalvad - who has filed a plea asking the court to reverse the 20-year-old "Hindutva" verdict to stop political parties from exploiting religious sentiments. -- wanted the petition to be taken up.
Ms Setalvad's petition said for the last two-and-a-half years, articulations of a narrow, supremacist variety have given rise to a deep feeling of insecurity among minorities, free thinkers, atheists and those who uphold the Constitutional ideal of an India meant for all.
During its last hearing on Thursday, the court had underscored the necessity of separating religion from politics. "The essence, the ethos of our constitutional system is secularism... religion and politics don't mix," CJI Thakur had said.
The hearing in the case will continue tomorrow.