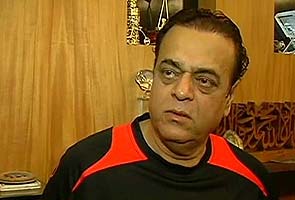 Mumbai:
Politician Abu Azmi says he will not apologize for declaring that women must not go out at night unless escorted by a husband, father or brother.
Mr Azmi's remarks yesterday created a blizzard of criticism. His son, Farhan Azmi, a restaurateur, later apologied for the misogynistic comments.
(Read: 'I felt the person making those statements is not my dad')
But the Samajwadi Party leader today said he is not sorry, and that while his son may disagree with his opinion, "everyone has a right to air their views in a democracy."
Mr Azmi, who is 57, blamed fashion and nudity in films for sexual violence against women. He also agreed with RSS leader Mohan Bhagwat who said controversially earlier this week that rapes are restricted to urban and westernised India and are not a worry for "Bharat" or rural India, where traditional values prevail.
Mr Azmi told NDTV today, "I have not said anything that requires an apology. I have not questioned a woman's freedom. I would have said this for my own daughter and I have said it for the safety of women in this country. This is my view and some people may not like it. India does not live in Mumbai and Delhi. India lives in its villages. And even if my party does not agree with it, it is my view." He added ' The concept of boyfriends and girlfriends has no place in India."
Since a young medical student was gang-raped on a moving bus in Delhi last month, a national debate on societal attitudes on women has been punctuated and punctured with derogatory and sexist remarks by politicians. Last month, President Pranab Mukherjee's son Abhijit, who is a parliamentarian, referred to women protestors in Delhi "painted and dented."