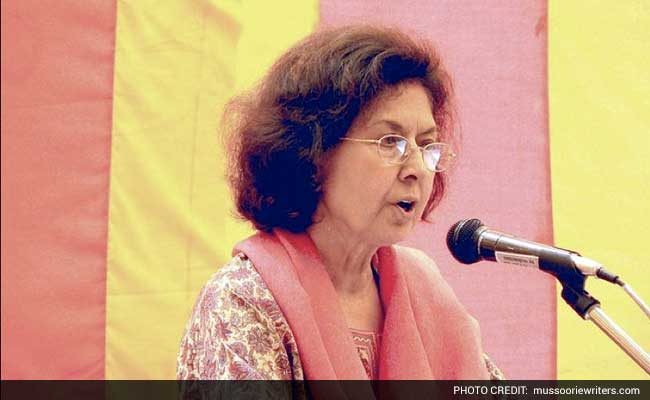 Prominent writers in India are collectively protesting what they consider an increase in hostility and intolerance, which they argue has been allowed to fester under the government of Prime Minister Narendra Modi, by returning a prestigious literary award. Here is a breakdown on some of the leading authors and poets who are part of this writers' revolt.
Uday Prakash
A Hindi writer who became the first author to renounce his award from India's National Academy of Letters, also known as Sahitya Akademi.
He returned the award he received in 2010 for "Mohandas."
Prakash, 63, was protesting the killing of M.M. Kalburgi, a noted rationalist scholar who received death threats for his criticism of idol worship and superstition, and the silence by the academy concerning assaults on writers. Kalburgi was shot dead at his home in Karnataka on Aug. 30.
"The Akademi organizes a tamasha of sorts, presents you an award and forgets about you," he told the Times of India in September.
"When something like this happens, there is no word of consolation and support from them. Writers are a family but they don't seem to care."
Nayantara Sahgal
A writer and niece of India's first prime minister, Jawaharlal Nehru, who gave up her award to protest the "vicious assault" on India's culture of diversity and debate.
Sahgal, 88, returned the award given to her in 1986 for a historical novel, "Rich Like Us."
"Rationalists who question superstition, anyone who questions any aspect of the ugly and dangerous distortion of Hinduism known as Hindutva - whether in the intellectual or artistic sphere, or whether in terms of food habits and lifestyle - are being marginalized, persecuted, or murdered," she said in a statement when she returned the award in early October.
"The prime minister remains silent about this reign of terror. We must assume he dare not alienate evil-doers who support his ideology. It is a matter of sorrow that the Sahitya Akademi remains silent."
Ashok Vajpeyi
A Hindi poet and essayist who was chairman of Lalit Kala Akademi, India's National Academy of Fine Art.
"It is ...(Continued on next page) high time that writers take a stand," he said in October after returning the award given to him in 1994 for a poetry collection, "Kahin Nahin Wahin."
Vajpeyi, born in 1941, wrote that he returned the award to protest the "terrible, restrictive ban-oriented environment" that exists in India. He was also protesting the academy's lack of a response to threats against writers.
"I returned the award to protest against the voiceless institution it has become," he wrote.
Ghulam Nabi Khayal
A Kashmiri writer, poet and journalist who has written dozens of books, he said he joined the protest over rising intolerance and threats against minorities in India.
Khayal won the award in 1975 for the book "Gashik Minaar."
"I can't fight these communal forces physically so I have decided to lodge a silent protest by returning the award," Khayal told The Wire.
"I have never seen such an alarming communal atmosphere in the country in my entire life."
Referring to attacks against Muslims, including the killing of a man who had been suspected of slaughtering a cow, he said, "This is not the country that our great leaders had envisioned."
Gurbachan Singh Bhullar
A Punjabi short-story author, he said he was giving back the award to protest the "violent retrogressive forces dictating terms in the field of literature and culture."
Bhullar, 78, received the award for a 2005 collection of short stories, "Agni-Kalas."
"During recent past, the attempts at disrupting the social fabric of the country, targeting particularly the area of literature and culture, under an orchestrated plan of action, has been perturbing me," he told PTI.
Krishna Sobti
A Hindi fiction writer and essayist born in Gujarat, Punjab, which is now part of Pakistan.
The recipient of numerous awards, Sobti's novel "Mitro Marjani" depicts a free-spirited and determined woman living in a conservative Punjabi family.
Sobti, 90, won the award in 1980 for her novel "Zindaginama." In 1996, she was awarded the highest honor of the academy, the Sahitya Akademi Fellowship.
She said she was giving the award back to protest the recent attacks.