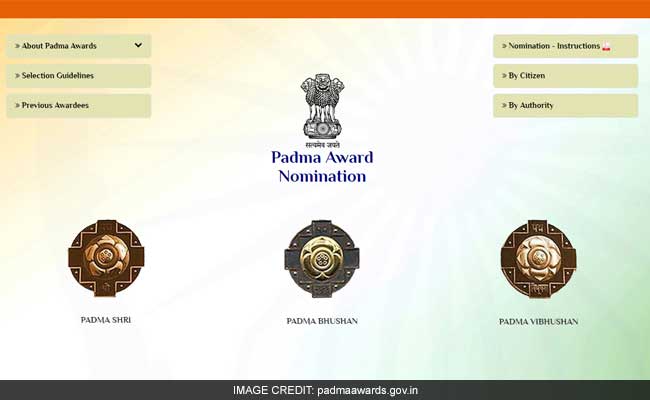 Mumbai:
With a total of eight personalities, including one posthumous awardee, Maharashtra has topped this year's list of Padma awards announced on Wednesday as part of the Republic Day honours.
There is one Padma Vibhushan, one Padma Bhushan and six Padma Shri for dignitaries from the state, including two women and one awarded posthumously.
Maharashtra's elder statesman and Nationalist Congress Party President Sharad Pawar has been named for Padma Vibhushan, India's second highest civilian honour, in the Republic Day list of honours.
Mr Pawar, 76, is a three-time former Chief Minister of Maharashtra and also served as union minister under the late Prime Minister PV Narasimha Rao and former Prime Minister Manmohan Singh.
His daughter Supriya Pawar-Sule, MP, expressed her happiness in a tweet: "Padma Vibhushan, the second highest civilian honour conferred on Sharad Pawar. A proud moment for all of us."
Nephew Ajit Pawar said: "Sharad Pawar has just completed 50 years in politics and the Padma Vibhushan is a well-deserved honour. We are proud"
Renowned Mumbai gastroenterologist Tehemton Erach Udwadia, 83, considered the father of laporoscopic surgery in India has been named for India's third highest civilian honour, Padma Bhushan.
Six other eminent personalities have been named for the Padma Shri, the nation's fourth-highest civilian honour in the President of India's Republic Day honours list.
They are: Bollywood singer Kailash Kher, 43, whose style is influenced by Indian folk music and Sufi music, veteran playback singer Anuradha Paudwal, 64, and film journalist and author Bhawana Somaaya, who was noted for her trilogy on Amitabh Bachchan.
Among the non-entertainment category, Padma Shri has been announced for celebrity chef and television personality Sanjeev Kapoor, 52, and spiritual guru Dattatreya Narayan alias Appasaheb Dharmadhikari,70, who is the founder-president of the Shri Nanasaheb Dharmadhikari Pratisthan, which work among the poor and downtrodden in the Konkan region.
Renowned social worker and medico SV Mapuskar who had dedicated his life to rural sanitation and cleanliness has been conferred the Padma Shri posthumously.