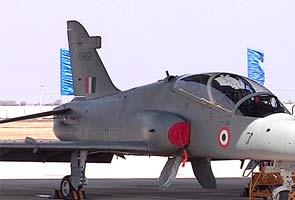 New Delhi:
A senior Air Force officer, Wing Commander AK Thakur, has been dismissed from service for allegedly taking a bribe from a foreign vendor at the Aero India show in Bangalore in 2011.
General Court Martial had recommended Wing Commander Thakur's dismissal last year. The findings of the court of inquiry has now been confirmed by the Air Force headquarters.
At the Aero India event in 2011, the wing commander allegedly asked a French defence firm, Dassault Aviation, for money in exchange for allotting a 'more advantageous position' for its Rafale aircraft in the 'static' aircraft display section at the biennial airshow, sources told the Press Trust of India. After an official from Dassault Aviation complained to the Indian Air Force, a trap was set and the officer was allegedly caught red-handed accepting the bribe.
Dassault Aviation's Rafale, which won the race for Indian Air Force's multi-billion dollar combat aircraft deal, was one of the six contenders in the hotly-contested tender when the alleged incident happened in February 2011. The deal, however, is still under negotiation.