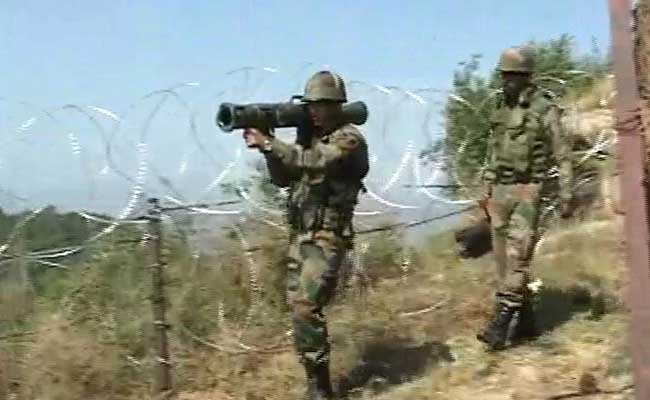 New Delhi:
Pakistan will have to face the consequences of mutilating bodies of two Indian soldiers and the army will respond to the dastardly act at a time and place of its choosing, Vice Chief of Army Staff Sarath Chand said.
He said the killing of the two soldiers and beheading them showed frustration of the Pakistan military and asserted that it will never be able to justify the action. "I do not want to say what we will do. Instead of speaking, we will focus on our action at a time and place of our choosing," he told reporters.
He was replying to questions on possible retaliation by the Indian Army over the Pakistani action. "They (Pakistani army) have said it was not done by their forces. Then who did it. Their people came to our area and did it. They will have to take responsibility and face consequences for it," Lt General Chand said.
Earlier on Tuesday, the Indian Army told the Pakistani military that mutilating bodies of the two soldiers was a "dastardly and inhuman act"
which called for a response and unequivocal condemnation.
India's Director General of Military Operations or DGMO Lt Gen AK Bhatt spoke to his Pakistan counterpart and expressed "grave concern" about the killing and beheading of the two soldiers in the Krishna Ghati sector of Poonch in Jammu and Kashmir on Monday.
"The DGMO of the Indian army conveyed that such a dastardly and inhuman act is beyond any norms of civility and merits unequivocal condemnation and response," the army said
in a statement.
The DGMO also conveyed to his Pakistani counterpart that "full fire" support was provided by the Pakistani Army post located in the vicinity of the incident site.
The Indian Army has already vowed an "appropriate" response to the "despicable act". The Pakistan army has denied that it was involved in the attack.
Defence Minister Arun Jaitley had said on Monday that the "sacrifice (of the two killed) will not go in vain" and the Indian armed forces will react "appropriately" to the "inhuman act" of the Pakistani troops.
"This is a reprehensible and an inhuman act. Such attacks don't even take place during war, let alone during peace time. Bodies of soldiers being mutilated is an extreme form of barbaric act," the defence minister said.
The soldiers killed were Naib Subedar Paramjeet Singh and BSF Head Constable Prem Sagar.