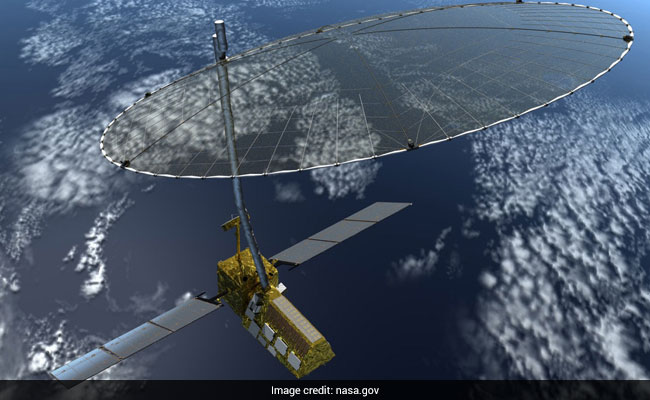 New Delhi:
Space scientists in India and America are on tenterhooks as Prime Minister Narendra Modi and US President Donald Trump meet for their first bilateral in Washington tomorrow. At stake is the world's most expensive earth-imaging satellite till date, which is being jointly made by the NASA and the ISRO.
The NASA-ISRO Synthetic Aperture Radar satellite, NISAR in short, will go up in 2021. But work has started on it at Pasadena, a suburb of Los Angeles.
Once it is in orbit, the $1.5 billion satellite is expected to provide data that lies at the heart of climate change - "motion of the tectonic plates, of the ice sheets, of the changes in vegetation over land in agriculture and forests" said Paul A Rosen, the satellite's project scientist at Pasadena.
The scientists, Professor Rosen said, are looking at time variability of the earth over the life of the mission to understand how disasters evolve, how earthquakes occur, how volcanoes occur, how the ice sheets are changing and affecting sea level rise, and how forest fires and changes in the forest cover affect the atmosphere.
"It is very relevant to what society cares about which is changes in our climate, changes in our environment and how it affects society," he said.
Climate change, however, is one of the subjects that divide India and America. In April, while pulling out of the Paris Climate Accord, President Trump named India as one of the "world's highly polluting countries" which reaped "billions of dollars" - allegations that were denounced by External Affairs Minister Sushma Swaraj earlier this month.
PM Modi, on the other hand, has penned a pictorial book - "Convenient Action: Continuity for Change" - that compiles his actions and beliefs on climate change.
One of the avowed objectives of the NISAR mission as suggested by NASA is that for over a hundred years, scientists have considered diminishing glaciers and sea ice to be an early indicator of global warming. President Trump has called climate change a hoax created by China "to make US manufacturing non-competitive".