New Delhi:
Highlights
Centre pays them Rs 200 a month, not enough for tea, say pensioners
They are sending money, hoping for intervention by PM Modi
'Lawmakers are getting huge hikes, we just want a fair deal,' they say
Some are counting coins, others pull out a Rs. 10 note since they don't have change. At a small pandal at Jantar Mantar, there was a collection drive on.
"We have decided to give one day's pension to Prime Minister Narendra Modi, which roughly comes to Rs 7," said Norti Bai, a 68-year-old former sarpanch from Rajasthan.
"We get Rs. 200 as pension from the Centre, the state gives us Rs. 300. With that amount, in 30 days of the month, we go hungry for 10. If we don't have roti for one more day, we won't die," she added.
For 16 consecutive Parliament sessions, pensioners like her have travelled to the Capital, hoping their voice will be heard.
Under the Centre's pension scheme, they get Rs 200 a month -- grossly insufficient to make ends meet. "That's about Rs 7 a day," says Bitoli Devi from Sitapur. "You can't even get a decent cup of tea in that money. We are supposed to live on it."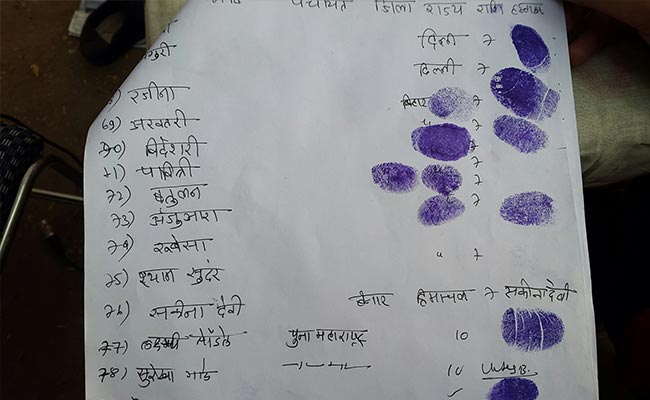 Since 2007, governments and parliamentarians alike have promised to take up their demand before the House, but nothing has happened. Another aging pensioner quickly points out, "There is talk of MPs increasing their own salaries. All we are asking is for a fair deal."
Activist Nikhil Dey, who has been meeting lawmakers across party lines to galvanise support for increasing pension, said this year the 7th pay commission will come into effect.
Its net increase -- just the increased amount -- is Rs 1.2 lakh crore. "But what is being given in social security pensions to the elderly, the disabled and single women across the country comprise only Rs 12,000 crore."
The irony isn't lost on women like Norti Bai, who have travelled long distances just to make their displeasure known. And now in protest, they are also sending money to the PM, hoping their desperation can draw his attention.
Follow NDTV for latest election news and live coverage of assembly elections 2019 in Maharashtra and Haryana.
Subscribe to our YouTube channel, like us on Facebook or follow us on Twitter and Instagram for latest news and live news updates.