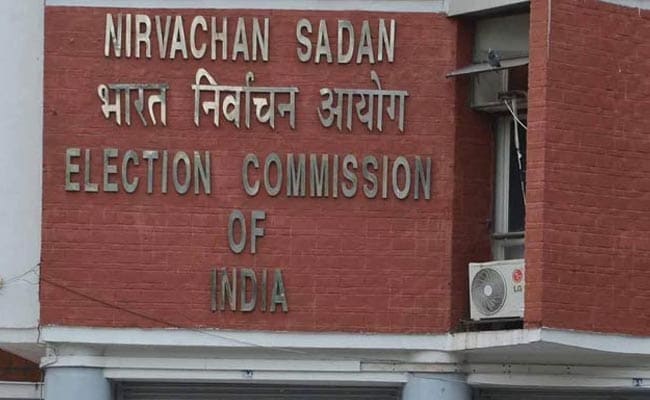 New Delhi:
The JDU, an ally of the ruling BJP, today asked the Election Commission for "credible answers" to why it had not announced the dates for Gujarat assembly elections, saying that the agency must not only be impartial but also seen to be so.
General Secretary and spokesperson Pavan Varma urged the EC to be impartial in a Tweet, and also expressed concern over growing hunger in the country in another post.
"EC must not only be impartial but seen to be so. Why have the dates for Gujarat elections not been announced? We need credible answers," he tweeted.
In another tweet, he noted India's "steep fall" in the global hunger index and said it begged the question who the fastest growing economy was working for.
Asked to explain his remarks on the EC, Mr Varma claimed that they should not be seen as a political statement as the Commission was not the "property of any political party".
Opposition parties have also questioned the Commission for not announcing Gujarat dates with those for Himachal Pradesh, with some leaders alleging that it was done to help the ruling BJP in the poll-bound state.
Mr Varma said since the dates for the Himachal polls had been announced, it was expected that the schedule for the Gujarat polls would also be declared, but that was not done.
"So I have asked the EC that in order to retain its impartiality, which we all respect, it must provide credible reasons for not doing so. That is a question beyond partisan politics. Democracy is about strength of the institutions," he said.
Asked if he was speaking in his personal capacity or as a JD(U) spokesperson, the former diplomat and Rajya Sabha member said he had asked the question as the party spokesperson.
"Apart from that I have asked this question because any political party part of any coalition would like to see the working of an impartial EC," he said.
Referring to India's ranking in the hunger index, he said it has been one of the "important pillars" of the JD(U)'s philosophy and also a personal view of its president and Bihar Chief Minister Nitish Kumar that the economy should be about "growth with justice".
"The question arises on what is the direction of economic growth," he said.
The JDU might be a member of the NDA but it was a party with its own identity, ideology and point of view, he said.
The BJP has said the claim that India's ranking had fallen is "mischievous, baseless and a travesty of truth" as many other countries, with better development indices than India, were included in the survey.