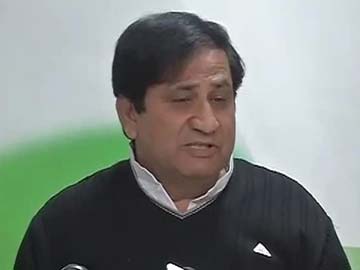 New Delhi:
The Congress today found itself battling a new controversy after its leader Shakeel Ahmed seemed to club the BJP with Pakistan's ISI.
"Whenever there are riots in this country, two types of people rejoice - the ISI in Pakistan and the BJP in India," Mr Ahmed said at a press conference.
Mr Ahmed was responding to senior Samajwadi Party leaders attributing political motives to the Delhi police claim that operatives of the Pakistan-based terror outfit Lashkar-e-Taiba were trying to recruit men in riot-hit Muzaffarnagar in Uttar Pradesh.
On Tuesday, Uttar Pradesh minister Azam Khan had said the Lashkar link in Muzaffarnagar was brought up to vindicate Rahul Gandhi's comment in October that he had been told by intelligence officers about the ISI reaching out to young men from riot-affected families.
Asked whether he was likening the BJP to an outfit accused of a role in terror attacks in India, Mr Ahmed clarified that he was not comparing the two.
When journalists grilled Mr Ahmed, citing the 1984 anti-Sikh riots in the aftermath of then Prime Minister Indira Gandhi as proof that the Congress too did not have a spotless record, Mr Ahmed shot back, "Even when Indira Gandhi's body was lying in her house, Rajiv Gandhi went around Delhi appealing for peace."
Get Breaking news, live coverage, and Latest News from India and around the world on NDTV.com. Catch all the Live TV action on NDTV 24x7 and NDTV India. Like us on Facebook or follow us on Twitter and Instagram for latest news and live news updates.