Jammu:
It was an unusual sight along the India-Pakistan border at the RS Pura sector in Jammu and Kashmir on Monday. 100 Amarnath yatris went to the International Border before heading for the yatra. They clicked selfies while posing against the border fencing - for a change, Amarnath yatra chants replaced the sounds of gunfire at the border.
The tour, organised by the state tourism department, is meant to instill a sense of security among the pilgrims and to boost border tourism at a time when there has been a spurt in the infiltration attempts and terrorist strikes.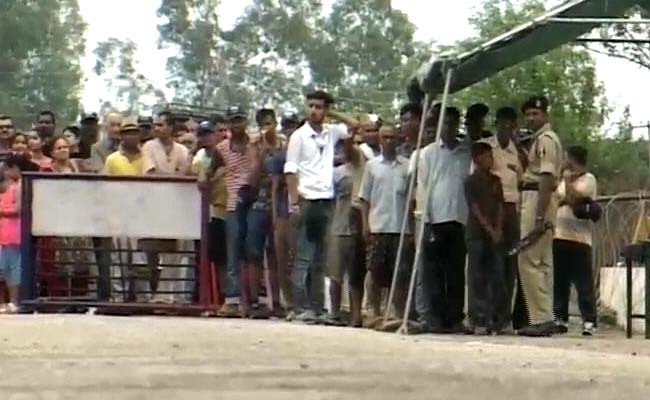 Among those who visited the International Border were 12th standard student Deepshiha and her mother, who had come all the way from Chandigarh.
"We are going to Amarnath Yatra, the situation can get bad there, but people go with a sense of devotion, same way we are visiting the border with a sense of patriotism," said Deepshikha.
Last month violence had scaled in the valley. There were a series of strikes by terrorists in which 13 security men lost their lives. But there is nothing to deter thrill seeking tourists.
"We are developing Suchetgarh into a big border place and generating amenities here so that pilgrims return to their states with a feel good factor," said Priya Sehgal, Minister of State for Tourism.