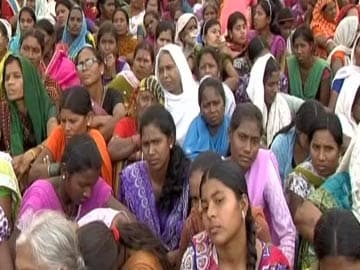 New Delhi:
At a time when women's issues are finding space in the political discourse, Samajwadi Party leader Mulayam Singh's comments couldn't have been more out of sync with public opinion.
A recent survey of voters conducted by research firm MDRA and an NGO named AVAAZ showed that in this election, a whopping 91 per cent feel the issue of violence against women should be taken up as priority, followed by corruption.
An even higher number, 94 per cent, are in favour of the new Indian government investing in a public education campaign to tackle the causes of violence against women.
99 per cent of those surveyed are also worried about the level of violence women face in India.
The outpouring of anger on the streets of Delhi after the December 16 gang-rape was a watershed moment that not only forced a change in law, but also saw women's issues taking a political centrestage. So, on Women's Day this year, a number of women's organisations came together asking political parties to endorse their six-point call for action on justice, education and equal opportunity for women.
Calling it the 'Woman-ifesto', it includes demands like 33 per cent women's reservation in Parliament, public education programmes, legal and social rehabilitation of victims and dignified and remunerative employment of women.
"What we are really asking for is not benefits but rights and commitments on its implementation. This is a significant shift we are seeing this election, where we want to move beyond the tokensims," said Suneeta Dhar from NGO Jagori.
Less than 12 per cent of our representatives in Parliament are women. All our leading political parties have promised in their manifestos this time that women safety and empowerment is their priority. A majority of parties have also supported 33 per cent women's reservation, yet it's been a work in progress for two decades. So are political parties really serious about empowering women or is it mere lip service to appease 49 per cent of the voting population?