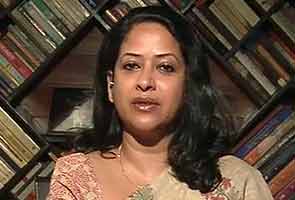 New Delhi:
Pranab Mukherjee's daughter Sharmistha on Sunday said her father would give a new dimension to the office of President of India with his experience and his personal rapport with political leaders that cut across party lines.
"I think he has done justice to the offices he has held. He has fulfilled his duties and responsibilities to the best of his ability in whatever he has done. I'm sure he will give a new dimension to the office of the president of India," she told NDTV.
"I think over all these years, he has developed excellent personal rapport - cutting across party lines. Whatever the opposition might say, but personally they hold him in high esteem. I think that definitely helps.. his stature... his ability to build consensus, all these things will definitely help," Sharmistha said.
The counting of votes for the Presidential election will begin at 11 a.m. Sunday and the result is likely to be out by 4 pm.
The Congress-led United Progressive Alliance (UPA) looks confident of its candidate Pranab Mukherjee's win by a huge margin, with major political parties supporting him. The UPA has claimed the former Finance Minister will win around 70 per cent of the votes in the direct contest with PA Sangma, the former Lok Sabha Speaker who is backed by some opposition parties.
Mr Mukherjee's victory is almost certain, especially after Mamata Banerjee-led Trinamool Congress announced its support to him. Other than all the UPA allies, parties such as Samajwadi Party and Bahujan Samaj Party as well as the Left are supporting the former Finance Minister.