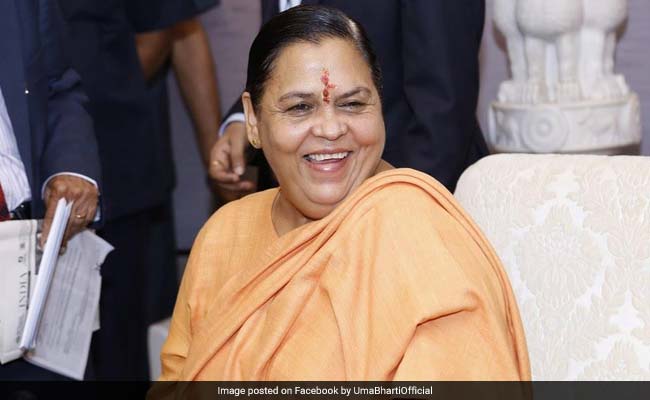 New Delhi:
On a day the Supreme Court declared adultery is no longer a crime in India and said women cannot be treated as "chattel", union minister Uma Bharti claimed equal rights is a western concept and that in India women have been considered superior to men.
"I don't understand why people approach court about everything. Women have always been respected in our society. Equal rights was a western concept. Women have been considered superior to men in India. It is felt that demons would reside in a house that doesn't respect women," Ms Bharti, Minister for Drinking Water and Sanitation, told news agency ANI.
The top court on Thursday junked a 158-year-old law that punished a man for an affair but not the woman, treating her as her husband's property. "It's time to say the husband is not the master of the woman," said a five-judge constitution bench, unanimously sticking up for gender justice and calling out the Victorian adultery law as arbitrary.
Section 497, which was punishable by a maximum five years in jail or fine or both, says: "Whoever has sexual intercourse with a person who is and whom he knows or has reason to believe to be the wife of another man, without the consent or connivance of that man, such sexual intercourse not amounting to the offence of rape, is guilty of the offence of adultery."
The top court, calling adultery a relic of the past, said Section 497 "denudes women from making choices".
However, the Supreme Court held that adultery would continue to be a civil wrong and could be one of the grounds for divorce.
During arguments, the centre had defended the law saying adultery must remain a crime so that the sanctity of marriage can be protected. The Chief Justice while delivering the verdict said that adultery might not be the cause of an unhappy marriage; it could be the result of one.