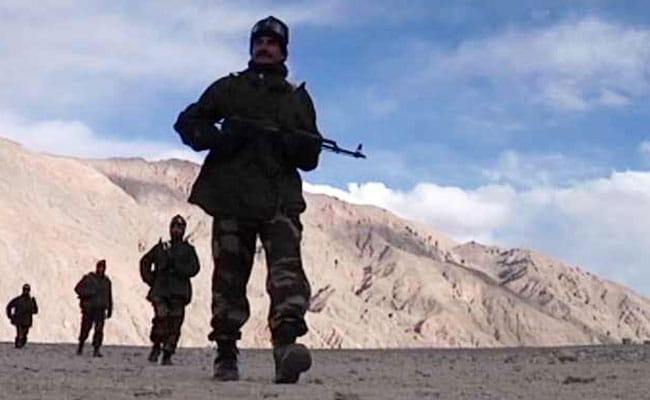 Highlights
China says no bilateral meeting for PM Modi, Xi Jinping at G20
India makes it clear it had not sought formal one-on-one meeting
India militarizing the border in Sikkim, ignoring our concerns: China
Beijing:
China today was categorical that its president Xi Jinping will not have a bilateral meeting with Prime Minister Narendra Modi when they meet tomorrow in Germany for the G-20 summit. "The atmosphere is not right," said China. It also expanded on its complaint against Indian troops entering what it describes as its territory near Sikkim in early June. India has said China's construction of a road near the border is a "
serious security concern
." A government spokesperson in Beijing today said "I don't know whether India has considered China's security concerns while doing these things" referring to Delhi's increased focus on building infrastructure near the border.
"Over the past few years it's actually been India that has in the Sikkim sector of the China-India border who has been building a great number of facilities and deploying a large number of forces," Chinese Foreign Ministry spokesman Shuang Genf said.
In some areas India has been building military facilities including fortifications, he added.
A stand-off on a plateau next to the mountainous state of Sikkim, which borders China, has ratcheted up tension in recent days.
According to the Chinese interpretation of events, Indian soldiers crossed into China's Donglang region early in June and obstructed work on a road on the plateau.
Troops from the two sides are confronting each other close to a valley controlled by China that separates India from Bhutan - a close Indian ally - and gives China access to the so-called Chicken's Neck, a thin strip of land that connects India to its remote north eastern regions.
India has said it had warned China that construction of the road near the border would have serious security implications.
China says it has every right to build roads in its own territory. But Bhutan and India claim the land belongs to the tiny Himalayan kingdom.
PM Modi arrives in Hamburg tonight for the G20 summit of large and powerful economies which will place him in the same room as the Chinese president. India made it clear that it had not asked for a bilateral and that "the PM's schedule remains unchanged". Both sides have not commented on
whether the leaders may choose to meet informally
during the heightened tension.