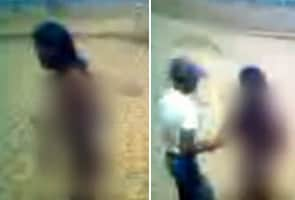 Kolkata:
For nearly 10 kilometres, she was made to walk naked across three villages. She is 17, and at every step, men molested her, filming themselves on their mobile phones. Hundreds of people watched and cheered.
This is the incensing story of an adivasi girl from a village on the border between Bengal and Jharkhand. The incident took place four months ago. The local panchayats in the region informed nobody of what she suffered.
It was only after MMS clips of the girl went into wide circulation that the police reacted. Five of the men who molested her have been arrested. The West Bengal Women's Rights Commission has decided to take up the teenager's case.
She was reportedly being punished because she fell in love with a boy from a different community.