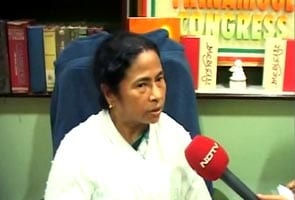 Kolkata:
A consensus to rename West Bengal as Paschimbanga was reached at an all-party meeting on Friday.
Chief Minister Mamata Banerjee suggested the new name and unanimity was reached on it, Parliamentary Affairs Minister Partha Chatterjee told reporters after the meeting in the state Assembly.
"It has been unanimously decided that state's new name will be Paschimbanga from now in all languages," he said.
"We wanted a change in the name of the state to get the administrative advantage," he said.
The Chief Minister presided over the meeting attended by Trinamool Congress, besides ally Congress and Socialist Unity Centre of India (Communist) [SUCI(C)], Left Front constituents CPM, CPI, RSP, Forward Bloc as also GJM, among other parties.
Banerjee had earlier empowered Chatterjee and Leader of the Opposition Surjyakanta Mishra to study the new name for the state.