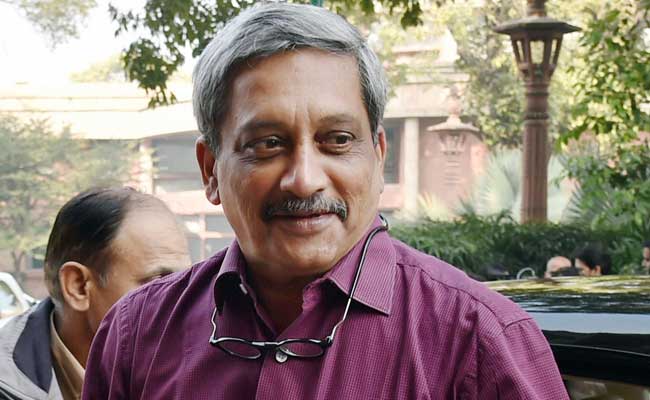 Highlights
Defence Minister was responding to Jyotiraditya Scindia in Lok Sabha
Congress had alleged mismanagement in response to Pathankot terror attack
Congress protested the minister's comment but didn't disrupt proceedings
Defence Minister Manohar Parrikar took a dig at Congress lawmaker Jyotiraditya Scindia today, asking if he was in touch with the terrorists who had launched the attack on the Pathankot air base in January.
The minister was responding to Mr Scindia's query during the debate on Pathankot in Lok Sabha today. The Congress had raised charges of mismanagement of the operation and had asked why the army didn't encircle the cantonment with jawans.
When the minister replied that the terrorists were in the cantonment by 3.11 am on January 2, Mr Scindia contested this.
"How do you know they were not inside? Were you in touch with terrorists?" Mr Parrikar shot back.
Though party chief Sonia Gandhi and vice president Rahul Gandhi were both present in Parliament, the Congress protested against the comment, but did not disrupt the proceedings. But Mr Gandhi later claimed that the Minister had been "unable to answer" the party's queries regarding the attack.
Mr Scindia had also questioned the lack of coordination between the ministers and the action on the ground.
"When the Pathankot attack was taking place, the Prime Minister was in Karnataka, attending a Yoga event and tweeting about it," he said. "The Home Minister tweeted saying we have killed the terrorists, while the Home Secretary said the operation was still on. And then the tweets had to be deleted. The Defence Minister was in Goa attending addressing a conclave of party workers."
Admitting the lack of coordination with Rajnath Singh over the tweet issue, Mr Parrikar said, "That was a small error in the tweet, which was corrected immediately, me and the Home Minister have good coordination."