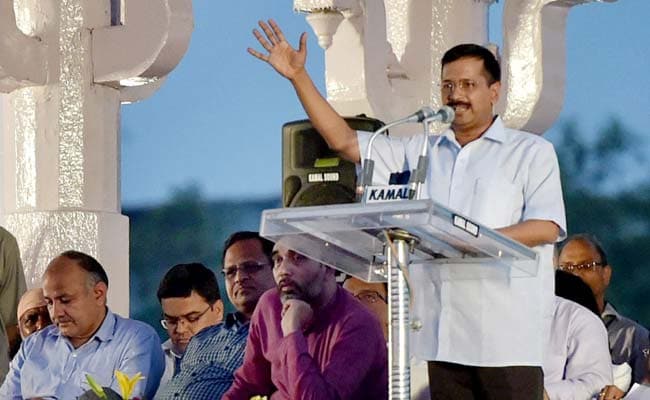 New Delhi:
In an apparent dig at Prime Minister Narendra Modi over his DNA remark on Nitish Kumar, Delhi Chief Minister Arvind Kejriwal today said everyone should watch the 'Manjhi' film to know the type of DNA Bihar is made of.
"Now that Bihar polls are approaching everyone should watch the (Manjhi) film to know what the DNA of Bihar is made of," Mr Kejriwal said after watching the film in a special arrangement.
PM Modi had said,"it seemed that there was some problem with Nitish Kumar's DNA" at a rally in Muzaffarpur on July 25. He was referring to the frequent change of political allegiance of Nitish Kumar."
The film Manjhi - The Mountain Man- is a biographical film based on the life of Dashrath Manjhi, a poor labourer in Gehlaur village near Gaya in Bihar, who carved a path through a mountain using only a hammer and chisel.
One day Manjhi's wife fell while trying to cross the mountain, after which he decided to carve a road through it.
Interestingly, with Mr Kejriwal and Mr Kumar at odds with PM Modi, the bonhomie between the two chief ministers is increasing.
The Delhi government is organising 'Bihar Samman Sammelan' tomorrow, an apparent move to help Mr Kumar, ahead of the crucial Bihar polls. Mr Kumar will be the chief guest at the event.