Ballabgarh:
Highlights
'My friends said this... I was drunk' said the accused
16-year-old Junaid was beaten to death by a mob inside train
Police said the fight started after an argument over seats
A man who was arrested yesterday for the lynching of a 16-year-old boy by a mob inside a train compartment in Haryana has admitted on camera that he was told by his friends to attack the Muslim boys because they ate beef.
"My friends said this," the accused said when asked by reporters if he attacked the four Muslim boys because they eat beef. "I was drunk" he added, identifying himself as Ramesh.
However, the police complaint or FIR that was filed by one of the victims does not mention beef. Police officials say that the passengers erupted into violence after arguing over seats.
"They started fighting over seats in the compartment, as is alleged in the FIR. Then there are also allegations that some words which hurt religious sentiments were said after which things got out of hand," said Kamal Deep Goyal, Superintendent of Police, Ballabgarh.
The four victims, identified only by their first names - Junaid, Hasib, Shakir and Mohsin - were abused with religious slurs, said the FIR filed by Hasib. The four men were thrown off the train when it pulled into a station at Asavati, barely 20 kilometres from Delhi.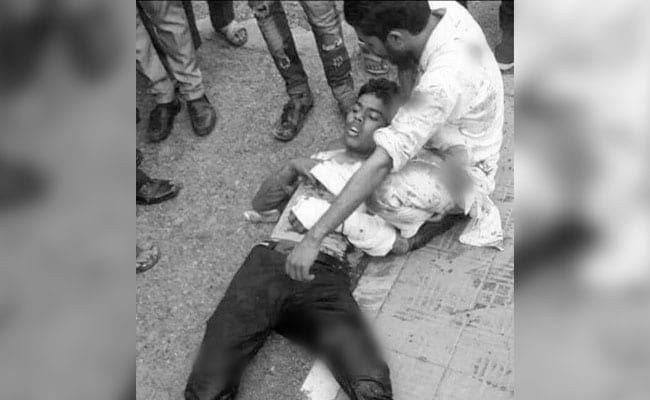 Photographs showed the compartment where the lynching took place drenched in blood, and Junaid, the boy who died, being cradled by his brother Hasib.
The men were traveling back to their village in Haryana after shopping in Delhi for Eid, said Mohsin, who was among the group that was attacked.
Mohsin told NDTV that his cousins and he pulled on the emergency chain that is meant to force the train to a stop but their distress call was ignored. He also said that railway policemen ignored his requests for intervention.
Get Breaking news, live coverage, and Latest News from India and around the world on NDTV.com. Catch all the Live TV action on NDTV 24x7 and NDTV India. Like us on Facebook or follow us on Twitter and Instagram for latest news and live news updates.