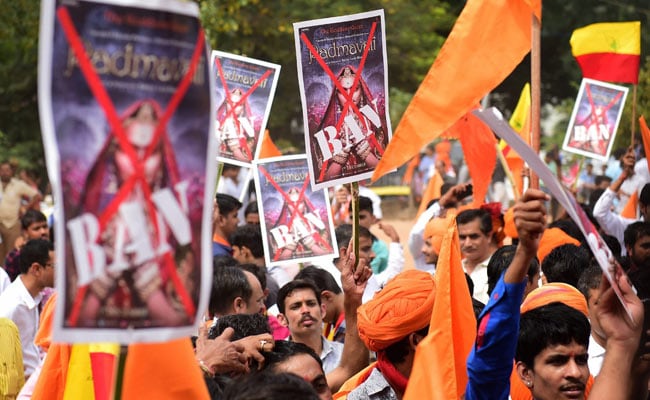 Jaipur:
The censor board asked the erstwhile Mewar royal family to join a panel to help certify Sanjay Leela Bhansali's "Padmavati", which had angered Rajput community leaders for allegedly portraying the queen in a 'bad light', a member of the family said today.
Vishvaraj Singh of the Mewar royal family told PTI that Prasoon Joshi, chief of Central Board of Film Certification (CBFC), requested him to join the panel over a phone call on Thursday.
Mr Singh said he wrote to the CBFC chairman and sought a reply on seven points related to the film. He said he would respond to the offer after he gets the reply.
Mr Singh said he sought clarification on the genre under which the film was seeking certification.
"The film has used the name of my family's respected ancestors and events that have taken place in history. It is not just the story but the depiction of characters that is of great importance. The released song and promos make it apparent that all claims of the filmmaker of giving due regard to cultural sensitivities ring hollow," Mr Singh said.
Mr Singh added that the reported involvement of historians in the process of certification established the fact that the film was of historical relevance.
He said his family never gave permission for the film and was never informed that such a film was being made.
The former Mewar royal also sought to know the nature of the functioning of the committee and whether its findings would be advisory or binding.
A number of organisations, especially the Karni Sena, have been opposing the release of the historic drama claiming that it portrayed the Rajput queen in a bad light.
The Rajasthan-based members of the Sena had even threatened to chop off the nose of actor Deepika Padukone.
The makers of "Padmavati" yesterday said the proposed December 1 release of the film, featuring Shahid Kapoor and Ranveer Singh, besides Ms Padukone, had been deferred.
Rajasthan Chief Minister Vasundhara Raje had written to Union Information and Broadcasting Minister Smriti Irani, urging her to ensure that "Padmavati" was not released without necessary changes.