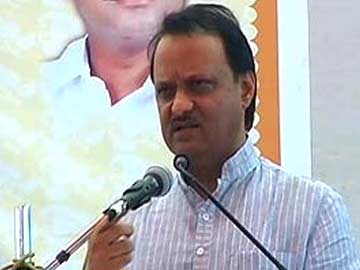 Mumbai:
In Maharashtra, with less than 15 days to go before the Assembly polls begin, the war of words between leaders of rival parties is heating up.
Former Maharashtra Chief Minister Prithviraj Chavan had earlier said that it was the 'demonic' ambitions to sit in the Chief Minister's chair that cost the NCP its alliance with the Congress.
Today, NCP leader and former deputy chief minister Ajit Pawar hit back at Mr Chavan.
"So when he left the PMO to come to the state as CM, what sort of ambition was that? Did he come with witch-like ambitions?" Mr Pawar said. "I don't target anyone on my own but if someone wilfully goes after me, I will not spare him either."
Meanwhile, the NCP withdrew it's official candidate from the Karad South Assembly seat, from where Mr Chavan is contesting.
Mr Pawar has said that his party will back Congress rebel and 7-term MLA from Karad South Vilas Kaka Undalkar, who rebelled after the seat was given to Mr Chavan.
"If kaka (uncle) calls me to campaign, I will go," quipped Mr Pawar.
"My pitch will be simple - one button, two legislators. I will tell people, you press the right button on the EVM, and you will get two legislators from the same seat," said Mr Pawar. "So all they have to do is to vote for the right person so the constituents will get two representatives from Karad."
The comment was aimed again at Mr Chavan, who as member of the legislative council, is assured a place in the Vidhan Sabha, no matter what the outcome of the election is.
The Congress and NCP have been in power in Maharashtra for the last 15 years, but the relationship has soured in the last four years, during the tenure of Mr Chavan, who the NCP has accused openly of spreading false canards about the party. Last week, the NCP broke off its ties with the Congress and declared that it would go alone in the polls.