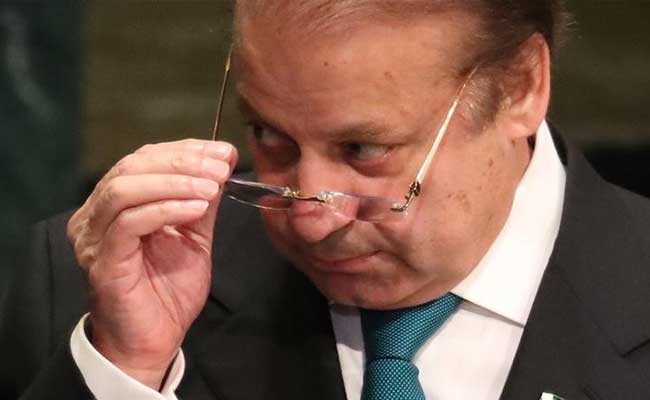 Islamabad:
Pakistan's Prime Minister Nawaz Sharif today said that his country wants good relations with all nations, "particularly its neighbours", amid a sharp escalation in tension with India over Kulbhushan Jadhav's death sentence.
Mr Sharif also said Pakistan's armed forces are fully capable and prepared to respond to any spectrum of threats. "The nation has full trust in the country's armed forces," he said, addressing the passing out parade of cadets at Pakistan Air Force Academy (PAF) Asghar Khan Academy in Khyber-Pakhtunkhwa.
Mr Sharif called Pakistan a "peace-loving nation" that believes in cooperation rather than conflict, and shared prosperity rather than mutual suspicion, but "despite our desire for peaceful coexistence, we cannot remain oblivious to defending our sovereignty and protecting our independence," he was quoted by Radio Pakistan as saying.
This morning, Foreign Minister Sushma Swaraj warned Pakistan and said it should "consider the consequences" for ties if Kulbhushan Jadhav was hanged. All parties united in parliament to express strong condemnation of the move which has been described by New Delhi as "premeditated murder".
A Pakistani military court convicted Mr Jadhav, a former navy man, of "espionage and sabotage activities" in Balochistan.
Relations between Pakistan and India have been icy since last year's attack by Pakistani terrorists on an army camp in Jammu and Kashmir's Uri in which 19 military personnel were killed.
Mr Sharif also said today, "War is no longer an exclusive sphere of military forces. As long as nations strive to preserve their ideological identity and economic interests, war will continue to be waged in different domains."