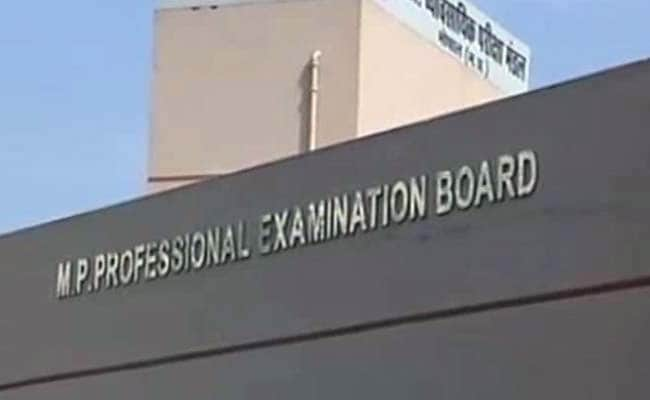 Bhopal:
A list of judges of the Madhya Pradesh high court with links to the ever-widening Vyapam scam has now been handed over in a sealed envelope to India's Chief Justice.
Documents have been submitted in the Supreme Court by whistleblowers who allege that children and relatives of judges, IAS and IPS officers are among those who bought seats in private medical and dental colleges.
In an interview with NDTV on Thursday, whistleblower Anand Rai said he, among others, had submitted the names of judges linked to the admissions scam in private colleges to Chief Justice HL Duttu in a sealed envelope.
The whistleblowers cite these documents, which mention that "kith and kin" of judges benefited - to argue that the judiciary in Madhya Pradesh cannot be objective in the hearing of the admission scam, sources say.
"We are under threat of life and limb," the whistleblowers have said. One of them, Ashish Chaturvedi, told NDTV that despite more than 10 threats and attempts on his life, he would not budge from his mission to expose "big fish" including chief Minister Shivraj Singh Chouhan.
There have been 36 deaths in the scandal, in which thousands of people are alleged to have paid bribes in return for government jobs or for college admissions.
The Supreme Court today said the CBI would investigate the scandal as well as the deaths linked to it.
Whistleblowers allege that the scam is not confined to government institutions; paid seats were given out in private medical and dental colleges to relatives of ministers, judges and bureaucrats.
Nearly 2,000 people have been arrested since the scandal erupted in 2012, including a former state minister, several top bureaucrats and hundreds of students.
The top court today also issued notice to the state Governor, Ram Naresh Yadav, on a petition seeking his removal. He and his son were accused last year of accepting bribes in a First Information Report or FIR by the Special Task Force of the state police that is investigating the Vyapam scam.