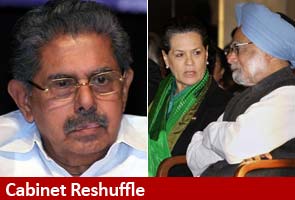 New Delhi:
Newly-appointed Civil Aviation Minister Vyalar Ravi has said his top priority would be to ensure that financially ailing Air India gets back its lost glory and all flights are on time.
"My long term goal would be to restore the lost glory of Air India and bring back its financial strength. I would also strive to motivate the employees of the airline," Ravi said from Kochi soon after he was given additional charge of the Civil Aviation Ministry.
He said he would also work closely with all airlines to ensure on-time performance of all flights.
"I am very grateful to Prime Minister Manmohan Singh and Congress President Sonia Gandhi for reposing faith and trust on me for giving me such a big responsibility," Ravi said in reply to questions.