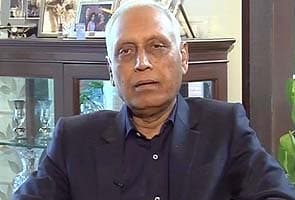 New Delhi:
SP Tyagi, the former chief of the Indian Air Force, has denied allegations that he influenced a 4,000-crore deal for 12 VVIP helicopters in favour of Italy's AgustaWestland.
Italian prosecutors who yesterday arrested Giuseppe Orsi, the head of AgustaWestland's parent company, Finmeccanica, say that the defence giant's middlemen paid kickbacks to the former air force chief through three of his cousins.
"They promised and managed to pay, through brothers Julie Tyagi, Docsa Tyagi and Sandeep Tyagi, a certain amount of money, not yet quantified, to Air Chief Marshal Shashi Tyagi to perform and for having performed a deed against his office duties," the report of the Italian prosecutors says.
The former air force chief told NDTV that he met one of the alleged middlemen at his cousin's house, but had no illicit dealings with him.
(Watch what former Air Chief Marshal told NDTV)
He also said that the alterations to the tender which helped AgustaWestland were made in 2003, four years before he took office, and that the deal for 12 executive helicopters was signed in 2010, three years after he retired.
(VVIP chopper deal: Congress, BJP trade charges over who is to blame)
The CBI will determine if kickbacks were paid. India has received three of the helicopters and has paid approximately Rs 1300 crore, or a third of the total deal.
(Foreign media on VVIP chopper scandal)