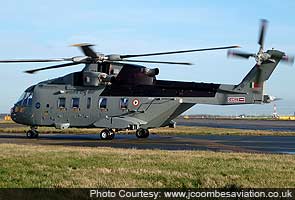 Milan:
As soon as the investigating team from India probing the VVIP chopper scam landed in Milan this morning, their agenda was clear.
In the lobby of their hotel room, the three sat talking to local Indian embassy officials to work out just one thing- how do they get details and documents of a scam that is causing political uproar across the country.
That firestorm began after the arrest in Italy of Giuseppe Orsi, who headed Italian defence company Finmeccanica. In 2010, India agreed to buy 12 helicopters for Rs. 4,000 crores from Finmecannica's helicopter division, AgustaWestland, which is based in London.
Italy says AgustaWestland paid bribes worth 350 crores to land the Indian contract. That has pressured India to launch a Central Bureau of Investigation (CBI) probe.
The man leading the Indian team visiting Italy, Joint Secretary Arun Bhal of the Defence Ministry, has no time to talk to the media. Sources said the team will spend the day closetted with local lawyers to understand just how the Italian system works.
Till now, they haven't had much luck with local authorities. On February 13, Indian embassy officials sent a letter to the local court for more details about the arrest of Finnmeccanica CEO. They were politely turned down in just three days, with the court citing secrecy laws. Now, the main prosecutor Eugenio Fusco is invoking those laws to turn down a request to meet with Indian Investigators. So, the team on Wednesday late afternoon will meet with Judge Luka Labianca but it's uncertain whether information will actually be disclosed.
The most crucial visits over the next 48 hours for the CBI team will be meetings with AgustaWestland and Finnmeccanica officials. "The court has told us that they only share information with the parties and they being the parties could potentially share the documents with us,'' said one of the officials. And after the Finnmeccanica CEO meeting in Rome, the team will have a final meeting with foreign ministry before heading back to India.