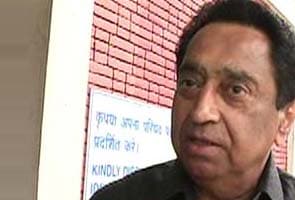 New Delhi:
The government is getting ready for the political battle in Parliament over allegations of corruption in the Rs 4000-crore deal to buy helicopters for VVIPs from AgustaWestland.
Parliamentary Affairs Minister Kamal Nath said today the government is ready to discuss the deal in the House and even go for a Joint Parliamentary Committee (JPC) probe.
In an exclusive interview, Mr Nath told NDTV that the Congress and its government at the centre want the truth to emerge and there was room for a healthy discussion in Parliament, which meets later this month for the budget session.
"There is nothing to hide and we must get to the bottom of this (controversy)," he said. "We are ready for any investigation. There should be consensus in Parliament on what further steps need to be taken. The government is not averse to a Joint Parliamentary Committee if required."
A CBI inquiry is underway to probe if Indian officials were bribed by representatives of AgustaWestland, a subsidiary of Italian defence giant Finmeccanica, to get the specifications of the deal tweaked and win it.
That hasn't satisfied the opposition BJP, which wants the investigation to be monitored by the Supreme Court. The party has vowed to raise the issue in Parliament.
It is alleged that SP Tyagi, the Indian Air Force chief from 2004-2007, was paid by middlemen for the manufacturer. The former air force chief has denied the allegations and said the deal was not tinkered with during his tenure.
The Congress says the helicopter tender was tweaked in 2003, when the BJP-led NDA coalition was in power and Brajesh Mishra was the National Security Advisor. The BJP has defended Mr Mishra, saying he asked for changes based on the advice of the Special Protection Group or SPG, who are charged with the security of VVIPs, and the final deal was signed in 2010 by the Congress-led UPA government.