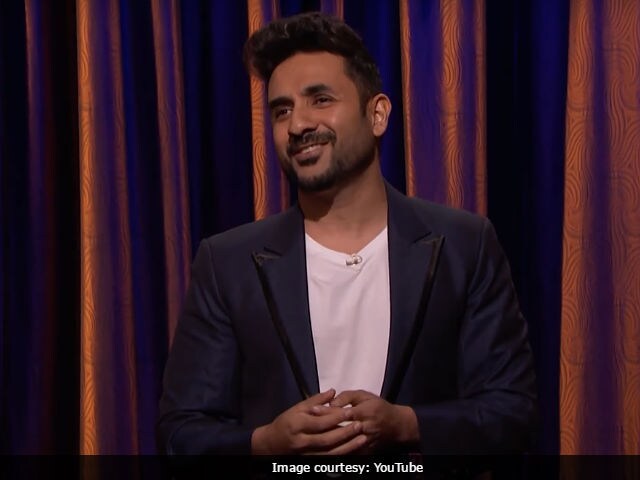 Highlights
"It's rewarding for an artist to get such recognition," said Vir Das
Vir Das: Social media is still abuzz with people and their reactions
Vir Das' Abroad Understanding deals with global politics, Indian accents
New Delhi:
After bagging a show on Netflix - Abroad Understanding - standup comedian and actor Vir Das has made it to Variety Magazine's '10 Comedians to Watch' list of 2017. Vir Das, who is overwhelmed with the honour, told NDTV.com, "It's an amazing thing to be elected as one of the names amongst such talented people. It's rewarding for an artist to get such recognition. As for pressure, I think any artist - musician, comedian, actors in today's age of accessibility have to keep reinventing themselves, so yeah the pressure is always there." Since this announcement comes soon after his show started streaming on Netflix, his timeline is flooded with messages, "The reaction is beyond! Social media is still abuzz with people and their reactions. What's amazing is Netflix is worldwide and is going to be available to see for a lifetime. So people discover content at their own liking, and despite its almost two months, people are still writing in and liking what they have seen," Vir said.
Abroad Understanding
, which airs on Netflix, deals with global politics and Indian accents. The response has been so positive that the makers have decided to make it a live show. Soon, the crew will be on a six-city tour across Mumbai, Delhi, Bengaluru, Chennai, Kolkata and Pune. Episodes streaming on Netflix right now were shot in New York and New Delhi in 2016.
Earlier this year, the 37-year-old comedian also
performed on the popular American talk show, Late Night With Conan O'Brien
. It's a show where world-renowned comedians like Amy Schumer, Kevin Hart and Russell Peters have performed. During the five-minute performance,
Vir Das took potshots at US President Donald Trump
, a clip of which had gone viral on the internet. When British comedian Russell Brand did a live show in India in 2015, it was Vir Das who opened the show and set the ball rolling for him.
Currently, the standup comedian is shuttling between a world tour and putting together a show with filmmaker Nikhil Advani. Last year, he did three Bollywood movies,
Shivaay
with Ajay Devgn,
Santa Banta Pvt Ltd
with Boman Irani and
Mastizaade
with Sunny Leone.