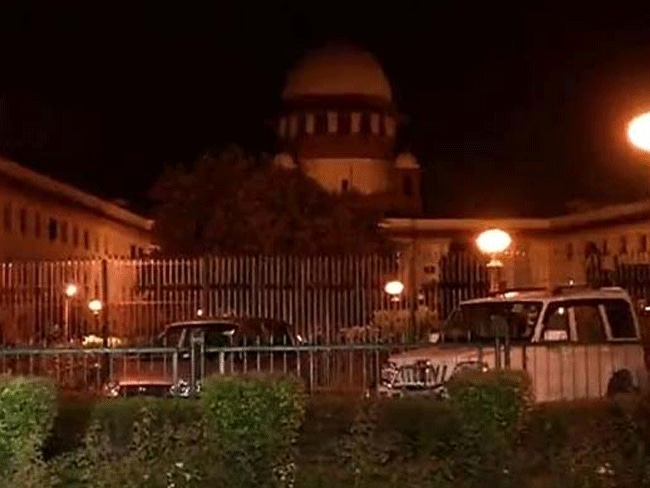 New Delhi:
The Supreme Court today did not allow Uttar Pradesh (UP) government's submission to defer hearing on a plea challenging the appointment of Lokayukta as senior lawyer Kapil Sibal was not available, saying the state cannot be accommodated "beyond a point".
"Arrange another lawyer. We can accommodate a lawyer to a particular point, but the court has to function also. Make an alternative arrangement. List it tomorrow," a bench comprising Justices Ranjan Gogoi and Prafulla C Pant said.
The counsel for UP sought adjournment on the ground that Mr Sibal who has been leading it in the matter, is busy arguing before a five-judge constitution bench which is hearing petitions related to the Arunachal Pradesh political crisis.
"The convenience of lawyer is of utmost importance for the court but not beyond a point. We can't wait for Sibal," it said and asked the state to be ready to argue the case tomorrow.
The case relates to the appointment of Virendra Singh,
former judge of the Allahabad High Court, as Lokayukta.
Earlier, a bench headed by Chief Justice TS Thakur had sent the fresh plea, alleging fraud by the state government, before the bench of Justice Gogoi on the ground that it was dealing with the matters on appointment of Lokayukta in UP.
The court on December 16 last year had exercised its constitutional authority and
appointed Justice Singh as Lokayukta
, saying the constitutional functionaries-- the Chief Minister, the leader of opposition, and Chief Justice of Allahabad High Court had failed to comply with its orders by not appointing the chief of the state's anti-graft ombudsman.
The Supreme Court had heard the fresh plea filed by Sachidanad Gupta during the winter vacation. The plea alleged that the Samajwadi Party government had "concealed facts" about Justice Singh and "played fraud" upon the court.
The state government had also told the court that it will not go ahead with the oath ceremony of Justice Singh as Lokayukta till the apex court had heard the fresh plea.
The court had taken note of the fresh plea which alleged that immediately after the appointment, the Chief Justice of the High Court, had written a letter to
Governor Ram Naik
expressing displeasure with the state government for not disclosing the facts that he had some reservations on Justice Singh's name.