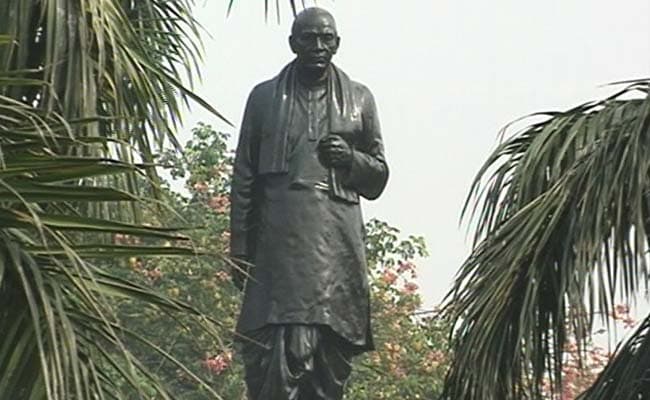 Lucknow:
In an apparent move to woo the Patel (Kurmi) community ahead of 2017 state assembly elections, the Uttar Pradesh government is likely to declare a holiday on October 31 to mark Sardar Vallabh Bhai Patel's birth anniversary.
The decision is likely to be taken by Chief Minister Akhilesh Yadav after dreaded dacoit Dadua's brother and former Samajwadi Party (SP) lawmaker Bal Kumar Patel and his son, SP legislator from Patti (Pratapgarh) Ram Singh, met him in this regard with the request, official sources said.
A Kurmi by birth, Dadua was shot dead by Uttar Pradesh (UP) police in 2007.
"He (CM) was of the view that holiday should be declared and asked us to give our demand in writing," Bal Kumar Patel said.
"I want to draw your attention towards Sardar Patel whose contribution towards freedom struggle cannot be ignored. SP has always honoured great personalities and I request you to declare a public holiday on his birth anniversary," Ram Singh said in his letter to the chief minister.
The decision is likely to be taken by the SP government in view of elections for the 403-member state assembly due in early 2017.
As Kurmi, an Other Backward Classes community, which constitute nearly seven per cent of population, regards Sardar Patel as their icon, the party feels it would help them in wooing them in the state and they could counter BJP, which is going all out to encash Sardar Patel's name.
After the decision, the number of official holidays in UP will reach 39.
"With 39 public holidays a year, there has been a 50 per cent increase in the state government's list of public holidays in the past 10 years," noted a senior official.
The SP government had earlier declared a holiday on December 6, the death anniversary of Dalit icon, Bhim Rao Ambedkar, which was seen as an attempt to appease the community.
The Akhilesh Yadav government had also declared holidays on the birth anniversary of former Prime Minister Chandrashekhar (April 17), Maharana Pratap (May 9), Maharishi Kashyap and Maharishi Nishadraj Jayanti (April 5), and Hazrat Ajmeri Garib Nawaj Urs (April 26) besides others.
The government has also declared June 24 as public holiday in UP to mark socialist leader Karpoori Thakur's birth anniversary.