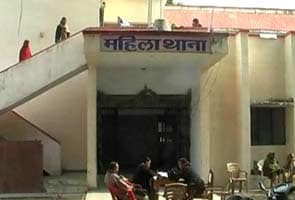 Gonda, Uttar Pradesh:
A judge in Uttar Pradesh who has been accused of molesting a 13-year-old in his chambers will be questioned within the next two days by a senior judge at Gonda, a three-hour drive from the state capital of Lucknow. The session is to be recorded on camera, said sources.
The teen, whose family has filed a complaint with the police, will also be questioned about the allegations, with her parents present as required by law. The judge who interviews her and the magistrate who allegedly molested her will file his report to the Allahabad High Court, which ordered the enquiry.
The High Court also says the police does not need its sanction to register a case against the judge accused of molesting the teen. However, the police has not filed a case, and is unable to clearly explain why.
The teen says that on Monday, the judge summoned her to his chambers and touched her inappropriately. He allegedly told her that he was trying to determine her age. She was testifying that day in his court in a kidnapping case.
Another woman, 21, claims that she too was molested by the same judge on that day and says she was too scared to report him to the police.