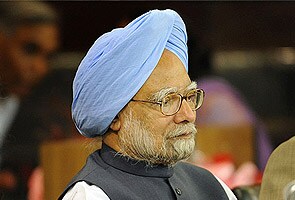 New Delhi:
Prime Minister Manmohan Singh is expected to travel to Washington in a few months at the invitation of US President Barack Obama.
Mr Obama's invitation to Mr Singh was delivered by US Deputy Secretary of State William Burns during his recent visit to Delhi, sources said.
Mr Singh has accepted the invitation and will be travelling to Washington, the sources said.
The Prime Minister's visit to Washington could be clubbed with his tour to New York when he travels there to attend the United Nations General Assembly, they said.
This will be Mr Singh's second bilateral visit to the US during Mr Obama's tenure.
Mr Singh was the first State guest after Mr Obama took office as President.