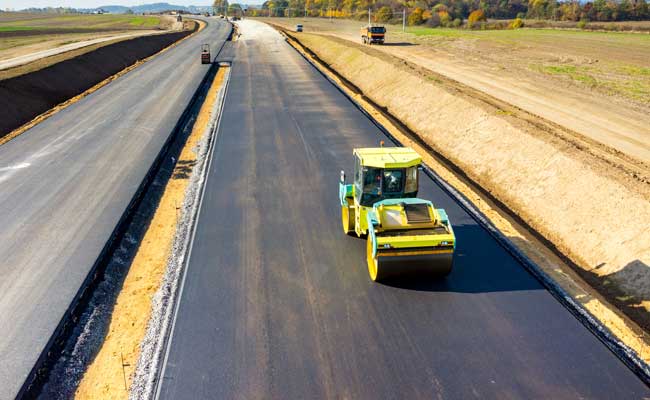 Washington:
A Boston-based construction engineering firm allegedly paid a bribe of US $1.18 million to officials of the National Highway Authority of India between 2011 and 2015 to bag contracts, the US Justice Department has said, prompting the Indian government to order a probe into the allegations.
The Criminal Division of the Justice Department, in a letter dated June 21, said CDM Smith through its employees and agents, and those of its wholly-owned subsidiary in India (CDM India) paid approximately US $1.18 million in bribes to government officials in India in exchange for highway construction supervision and design contracts and a water project contract resulting in approximately USD four million in net profits.
Between 2011 and 2015, employees of CDM Smith's division responsible for India operations and CDM India illegally paid bribes to NHAI officials in order to receive contracts from them, the Justice Department said in the letter to CDM Smith.
"The bribes generally were two-four per cent of the contract price and paid through fraudulent subcontractors, who provided no actual services and understood that payments were meant to solely benefit the officials," it said.
In addition, CDM Smith's division responsible for India and CDM India paid US $25,000 to local officials in Goa in relation to a water project contract, the Justice Department said.
"All senior management at CDM India (who also acted as employees and agents of CDM Smith and signed contracts on behalf of CDM Smith, including CDM India's country manager) were aware of the bribes for CDM Smith and CDM India contracts, and approved or participated in the misconduct," it said.
Road Transport and Highways Minister Nitin Gadkari has taken a serious note of the allegations and has asked the NHAI Chairman to hold an inquiry into the matter, a senior Ministry official said in New Delhi.
The investigations into the bribery allegations by the Fraud Section of the Criminal Division of the Department of Justice has now been closed after CDM Smith agreed to disgorge USD 4 million, which the Boston-company earned as profit due to the bribery.
The Justice Department said it has decided to close the investigation in this regard.
The final fourth instalment of the disgorged money would be paid by CDM Smith by October 1, 2017.
As per the agreement, CDM Smith agreed that it would not seek a tax deduction for the USD 4 million it was required to disgorge.
"CDM Smith has a clear Code of Ethics and core values that drive our behaviour every day," CDM Smith CEO Stephen J Hickox said in a statement.
"Any breach of these values or improper business activities is counter to our culture and will not be tolerated," Mr Hickox said.
Meahwhile, CDM Smith has also been sanctioned by the World Bank for failing to disclose a subcontract on a project in Vietnam.
The company and its affiliates have been conditionally non-debarred for one and half years.
"When executing a consulting contract financed by the Da Nang Priority Infrastructure Investment Project in the Socialist Republic of Vietnam, CDM Smith failed to disclose a sub-consulting agreement with a local Vietnamese company, and did not seek a contractually-required written approval of the agreement from the Project implementing agency," the bank said.
CDM Smith said it has expanded its Ethics and Compliance programme, including appointing its first Chief Compliance Officer, to ensure all employees fully understand their role in compliance, and has established channels for reporting any compliance-related concerns.
"The employees associated with these improper business activities were separated from the company following the early findings of CDM Smith's internal investigations," the company said.