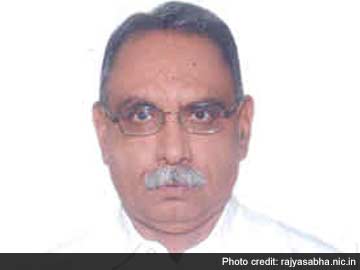 New Delhi:
The US has approached India for the "provisional arrest" of a parliamentarian from Andhra Pradesh who was found guilty of corruption in an American court, reports the Press Trust of India.
KVP Ramachandra Rao of the Congress was among six people indicted earlier this month over plans to allegedly bribe Indian government officials with nearly 10 million dollars for mining rights in Andhra Pradesh.
US prosecutors have said they have jurisdiction over the case because the suspects used American financial institutions to transfer the bribes and because the defendants had planned to sell the titanium products to an unnamed American company based in Chicago.
Mr Rao, 65, was a confidante of former Congress leader YS Rajasekhara Reddy, who was Chief Minister of Andhra Pradesh when he died in a helicopter crash in 2009. One of the suspects allegedly had met with YSR Reddy to discuss the mining project and its progress. Mr Rao, according to US prosecutors, solicited bribes for himself and others in return for approving licenses for the project.
The millions of dollars of kickbacks were allegedly intended to secure licenses for mining which in turn was forecast to generate more than 500 million dollars annually in the sale of titanium products.
The suspects have been accused of transferring and concealing bribe payments through an international conglomerate of companies.