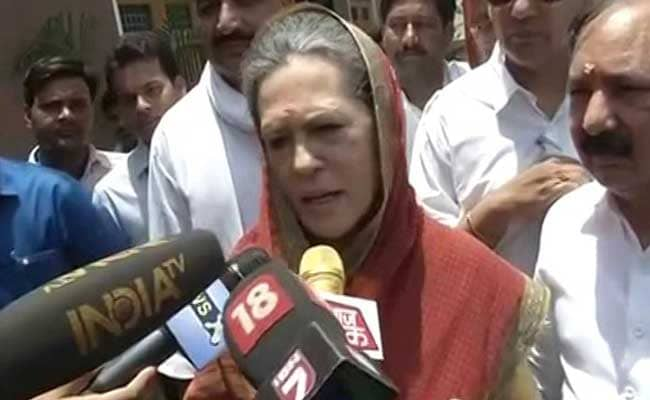 New Delhi:
Terming the terrorist strike in Uri as a "deplorable affront" on national conscience, Congress President Sonia Gandhi today hoped that the perpetrators of the attack will be brought to book.
She also expressed distress over the death of 17 soldiers in the attack.
"Congress President Sonia Gandhi has expressed shock and deep distress over the martyrdom of Indian soldiers in the dastardly terrorist attack in Uri," the party said in a statement.
Describing the cowardly terror attack as a deplorable affront on our national conscience, Mrs Gandhi expressed the hope that the perpetrators of this dastardly attack as also the forces behind them will be severely dealt with and brought to book.
Congress Vice President Rahul Gandhi also condemned the attack. "Strongly condemn the militant attack on Army base in Uri. My heartfelt condolences to the families of the bravehearts martyred in the attack," he said in a tweet.
In one of the deadliest attacks on the Army in a decade, 17 soldiers died as heavily armed terrorists stormed an army camp in North Kashmir's Uri town in the wee hours today.
Four militants involved in the terror strike were killed by the Army.