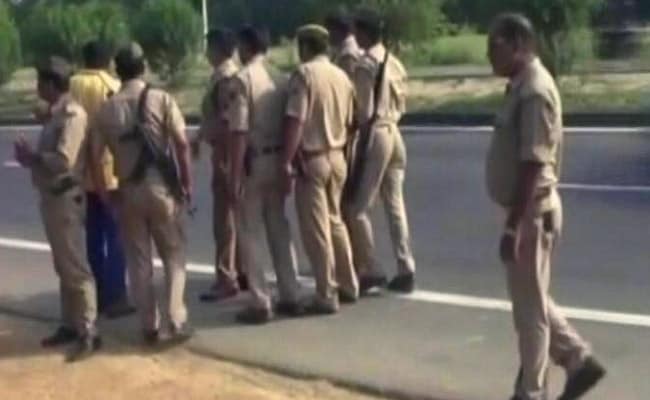 Bareilly:
A woman has been arrested for allegedly killing her younger son by conniving with his elder brother over not wanting to repay a loan taken form a grocery shop owner, the police said today.
They said the incident took place in December last year and the woman was arrested yesterday, while hunt is on to nab the other accused.
Superintendent of Police (rural) Satish Kumar said, "On December 23, 2017, Vipin's (14) body was found at a garden in Girdharpur village. It was alleged that grocery shop owner Ram Avtar Maurya had killed Vipin, but the police suspected some foul play on the part of the family members."
"When Vipin's brother-in-law Rajendra was interrogated, he revealed that when he had gone to his in-law's place, he had noticed a sac beneath the bed. When Rajendra asked his mother-in-law Gangadevi about it she did not answer. This made Rajendra suspicious and later he found that Vipin's body was in the sac," the police officer said.
Police said that Vipin was a friend of Maurya's son, and had taken Rs 2.5 lakh from the grocery shop owner over a period of time.
"Vipin used to give the money to his mother. In a bid to not return the money to Maurya, Gangadevi ganged up with her elder son Maan Singh and killed Vipin," the SP said.
He said that after the incident the mother-son duo went missing.
"Gangadevi was arrested yesterday, while efforts are on to nab Maan Singh," the SP said.