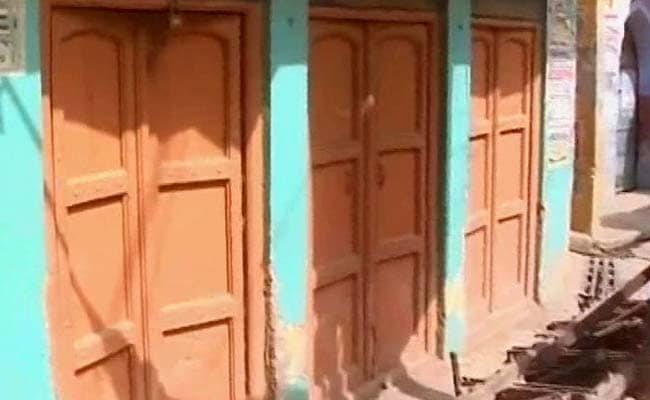 New Delhi:
Upping the offensive over alleged migration of Hindus from Kairana in western Uttar Pradesh, local BJP MP Hukum Singh today claimed the number of families that had to flee can go up to 400-500 even as Shamli District Magistrate Sujeet Kumar said some people left the town not because of "communal activity" but for "economic reasons".
"The list (of those who had to flee) will go on further, I believe. It can go up to 400-500. There is not one accused (who forced people to migrate), they are here in dozens," Mr Singh said, adding that from the names of accused, "one can grasp who are these people".
He had earlier alleged that 346 families had been forced to flee the town, which has 85 per cent Muslim population. Kairana is in Shamli district which witnessed communal riots in 2013.
Shamli District Magistrate Sujeet Kumar, however, ruled out any communal and law and order issues behind some people leaving the area.
"Till now we have investigated the list of 119 families. Around 10-15 families, mentioned in the list, still live in Kairana and around 68 families have migrated from the area 10-15 years ago. They moved out because of economic reasons," he said.
"Till now, we have not found any case where there has been a law and order problem," Mr Kumar said.
"There is no communal activity, the Karaina town has always been peaceful... During Babri Masjid demolition in 1992, the area remained peaceful, and even during Muzaffarnagar riots of 2013, people here sent a strong message of brotherhood," he added.
Top BJP leaders, who were in Allahabad for the two-day national executive meeting, raked up the issue of alleged migration of Hindus from Kairana to attack the Samajwadi Party government in the state ahead of the Assembly election to be held early next year.
BJP president Amit Shah, in his address to the National Executive on Sunday, had said, "The migration happening in Kairana due to violence is a matter of serious concern. There is an atmosphere of violence. The lack of development and the lack of governance in the largest state of India, that is Uttar Pradesh, is becoming a matter of serious concern."
The party also set up a committee which will go to Kairana and study the situation.
Uttar Pradesh Chief Minister Akhilesh Yadav accused BJP leaders of being "dishonest" and "lying" on the issue and said he would like to see "better work" from the party.
"BJP is alleging that the Samajwadi Party government forced the people to flee from Kairana... BJP can be dishonest to this extent," Mr Yadav said on Monday.
"We have received reports from media that BJP is sending a fact-finding committee here, but we have not received any information in writing till now. A team can come and do their investigation. We have no problem with that," the District Magistrate said.