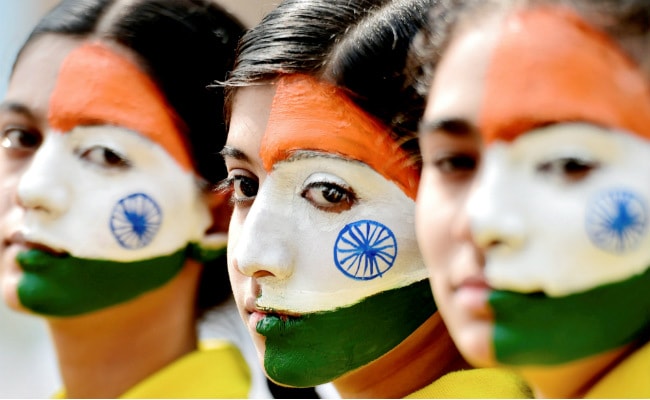 New Delhi:
While a section of Muslim clerics in Uttar Pradesh have expressed reservation over the state government asking them to
shoot video of Independence Day celebrations
at madrassas or religious schools, many of them have also welcomed the move, saying it will increase transparency and trust.
An order by Uttar Pradesh Minority Welfare Minister Laxmi Narayan Chaudhary told clerics to ensure their students participate in cultural programmes based on the theme of national unity on August 15. The state government also told the heads of the madrassas to hoist the national flag and lead their students in singing the national anthem at 8 am on Independence Day.
Some clerics, however, say the "unusual" order appears to be directed only at madrassas. "What is the intention behind the order?" All India Muslim Personal Law Board member Maulana Khalid Rashid Farangi Mahli said today.
"If you have issued the same order and directives for all the schools, colleges and educational institutes, then we have no objection. If it is only for madrassas, then it seems to be an unusual order. If it is only in madrassas, does it mean that our patriotism is being suspected?" Mr Mahli told news agency PTI.
He said Muslims have been celebrating Independence Day since 1947 in madrassas by hoisting the national flag and singing the national anthem.
Junior minister in the Uttar Pradesh minority welfare department Baldev Singh Aulakh has even warned of action against clerics if they don't record video of the Independence Day celebrations at madrassas, adding government officials will check the religious schools randomly.
Not all clerics have questioned the Uttar Pradesh government's order. Yasoob Abbas, spokesperson of All India Shia Personal Law Board, said though it is all right for clerics to shoot video of Independence Day celebrations at madrassas, the order should apply to all educational institutions.
"There should be no objection in getting the Independence Day photographed or videographed. This will enhance transparency and trust... However, we feel that this directive should be for all educational institutions of other religions also. Madrassas had participated in the freedom struggle," Mr Abbas was quoted as saying by PTI.
Uttar Pradesh BJP leader Romana Siddiqui has also welcomed the move.
Madrassas get financial aid from the state government. There are some 8,000 of them in Uttar Pradesh recognised by the state-run Madrassa Shiksha Parishad. A total of 560 are fully-aided by the state.
(With inputs from PTI)