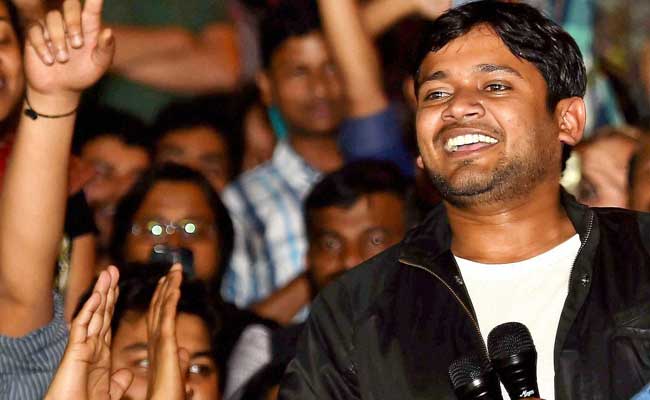 New Delhi:
Jawaharlal Nehru University Students' Union (JNUSU) president Kanhaiya Kumar, who walked out of Tihar on bail last week where he was lodged in a sedition case, today indicated that he is unlikely to campaign in the upcoming West Bengal and Kerala Assembly polls.
"I have already said that mainstream politics is not my calling. I am a student and want to be a teacher after I finish my PhD. However, I will continue with activism even then," he said.
"Two of my friends are still in jail, we have raised whole lot of issues ranging from Rohith Vemula case and now the Allahabad University row. There is so much to do for the students that it is unlikely for me to take that much time to travel for campaigning," he added.
After an electrifying speech of Mr Kumar at JNU, the CPM General secretary Sitaram Yechury had declared that the student leader would be campaigning for Left parties in the Assembly polls.
However, he later stated that Mr Kumar will not travel to Kerala and Bengal to campaign citing the bail and other issues involved in making him poll campaigner.
The 29-year-old research scholar also hit back at Union Minister Venkaiah Naidu who had said he was enjoying free publicity after his release from jail.
"Naidu said that I and other JNU students are enjoying the publicity and should rather go study. I want to tell him what we are doing is activism but what his government is doing is politics. Does he know the difference between the two? He should know this before making such comments," Mr Kumar said.
Post his fiery speech at the campus after he returned from Tihar after 18 days, Mr Naidu had advised the student leader to focus on academics instead.
"Kanhaiya is getting free publicity and is enjoying it. Why are they getting into politics? If they are interested in politics, they can leave studies and join politics. Simple. Join your favourite party," the BJP leader had said.
Mr Kumar also asserted that Mr Naidu's statement was "ironical" as he himself had started his career in politics as an ABVP student leader in 1973 after being elected as the students' union president of Andhra University Colleges.
Mr Kumar was arrested on February 12 in a sedition case over an event on campus against hanging of Parliament attack convict Afzal Guru during which anti-national slogans were allegedly raised.
(This story has not been edited by NDTV staff and is auto-generated from a syndicated feed.)