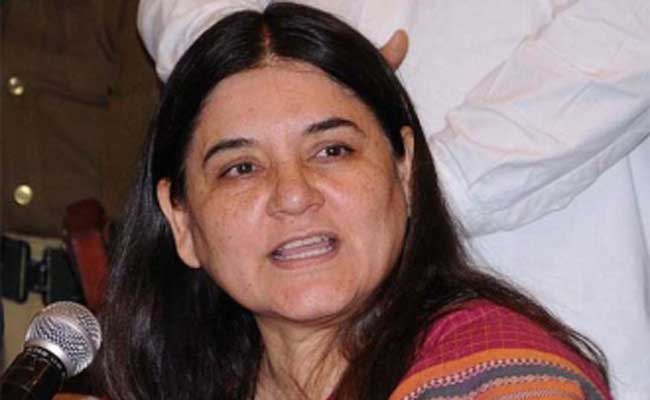 New Delhi:
Union Women and Child Development Minister Maneka Gandhi on Wednesday said that although she does not know how "illegal" brothels are running in the Capital and elsewhere in India, but a new legislation her Ministry is bringing would help address the issue.
Terming the 'Trafficking of Persons (Prevention, Protection and Rehabilitation) Bill, 2018' - cleared by the Union Cabinet on Wednesday - as "one of the best piece of laws in the world on human trafficking", Maneka Gandhi said it would plug the loopholes in earlier anti-trafficking laws and help tackle the menace of human trafficking as also the festering issue of illegal brothels by equipping the law enforcement agencies with more ammunition.
The Minister pointed out that the Immoral Traffic Prevention Act (ITPA), 1956, criminalises sexual exploitation or abuse of persons for commercial purposes but it neither legalises nor criminalises the sex trade, if taken up with free will.
As per the new Bill, the National Investigation Agency (NIA) would also act as the Anti-Trafficking Bureau and the NIA Act is being amended separately for the purpose, she said.
The Bill provides stringent punishment of upto 7-10 years of imprisonment for buying or selling any person per se and not just for prostitution, as provided by the existing laws, time bound in-camera trial and repatriation, monetary relief and compensation to the victims and also immunity to the victims in some cases.
She said that the Bill was in conformity with the International Conventions and Protocols on Trafficking (UNTOC).
As per the Bill, the rescued adults would be given an opportunity before the Magistrate if they want to stay in protection homes or go to their native places, she said.