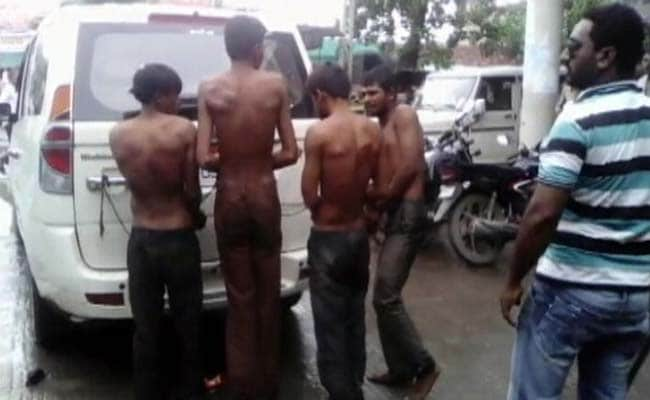 Ahmedabad:
Four Dalit victims of the Una flogging incident, who were admitted to the civil hospital in Ahmedabad on Wednesday in serious condition, are also being treated for depression.
Ashok Sarvaiya, Vashram Sarvaiya, Bechar Sarvaiya and Ramesh Sarvaiya, all residents of Mota Samadhiyala village in Una tehsil of Gir-Somnath district, were flogged by cow vigilantes for allegedly killing the cow which they were skinning on July 11.
They were discharged from Rajkot civil hospital on Tuesday as doctors said their condition had improved. However, they were rushed to the civil hospital in Ahmedabad on Wednesay by the relatives after they developed serious complications and complained of severe body pain.
Civil hospital superintendent DMM Prabhakar said they were also suffering from depression.
"Their condition has improved during the last 24 hours. However, they are still complaining about body pain. Our psychiatrists are also examining them regularly as they are showing symptoms of depression. Overall, their condition is stable now," said Dr Prabhakar.
Gujarat Social Justice and Empowerment Minister Ramanlal Vora and Aam Aadmi Party leader Kanu Kalsariya met them on Thursday.
Meanwhile, the state CID has arrested two more persons in the case. This takes the number of arrested persons to 22.
Haambhai Gohil and a minor youth were arrested from Pankhan village which is near Mota Samadhiyala. "They were part of the mob which allegedly thrashed the Dalits," said Deputy Superintendent of CID, KG Saradava, who is heading the probe.