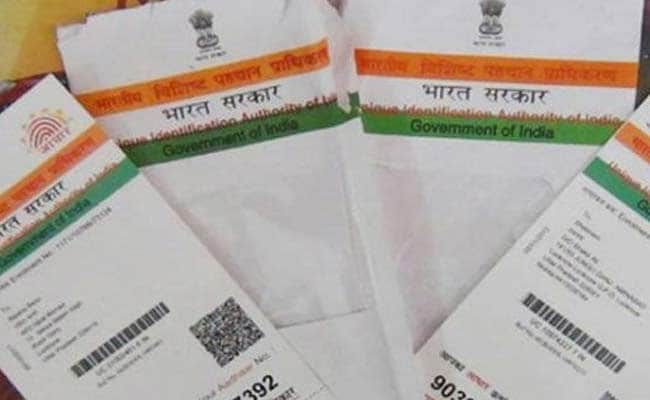 New Delhi:
Government auditor CAG has flagged "undue favour" to Wipro Ltd by UIDAI, which manages Aadhaar, in a maintenance contract involving an avoidable expenditure of nearly Rs 5 crore.
CAG also found that UIDAI incurred a loss of Rs 1.41 crore by not following the government policy of routing its advertisements through official agency DAVP.
"Unique Identification Authority of India (UIDAI) in contravention of the provisions of the contract extended undue favour to the vendor (M/s Wipro Ltd) and incurred an avoidable expenditure of Rs 4.92 crore on annual maintenance contract of the equipment for a period covered under warrant/free maintenance," CAG said in a report tabled in Parliament today.
According to the report, UIDAI entered (May, 2011) into a contract with Wipro Ltd (vendor) for supply, installation and commissioning of servers, storage systems, security systems and accessories with incidental services in the data centres of the authority in Bengaluru and Delhi/NCR at a cost of Rs 134.28 crore.
CAG stated that as the vendor was responsible for erection and installation of the goods/services at the destination sites and for making them fully operational, subject to an acceptance test (AT) based on the prescribed norms.
The final AT was conducted by STQC in January-February 2013 with satisfactory performance. Thus the date of acceptance was February 2013.
The contract stipulated that warranty of the equipment would remain valid for 36 months in respect of servers and storage system and 12 months in respect of all other goods, after the goods had been delivered (and commissioned) to the final destination and accepted.
As per contract terms and conditions the date of acceptance of equipment was February, 2013. However on being requested by Wipro, UIDAI decided (February, 2013) to adopt as date of acceptance for all equipment.
CAG noted that as a result of reckoning this date, the stipulated period of warranty of 12 months for items other than servers and storage system expired on January 31, 2013, which was month before its acceptance.
UIDAI agreed (March 2013) with vendor for annual maintenance Contract (AMC) of these equipments at a total cost of Rs 4.92 crore for the period from February 2013 to January 2014. The agreement was signed on June 1, 2013.
CAG observed that a deviation from the original contract in terms and entering into a fresh AMC retrospectively by UIDAI resulted in avoidable expenditure of Rs 4.92 crore on AMC of the equipment which was to be covered under warranty/free maintenance.
CAG also found that the UIDAI did not route its advertisements through the Directorate of Advertising and Visual Publicity in accordance with the advertisement policy of Ministry of Information and Broadcasting. This led to loss of Rs 1.41 crore as the eligible discount was not availed.
(This story has not been edited by NDTV staff and is auto-generated from a syndicated feed.)