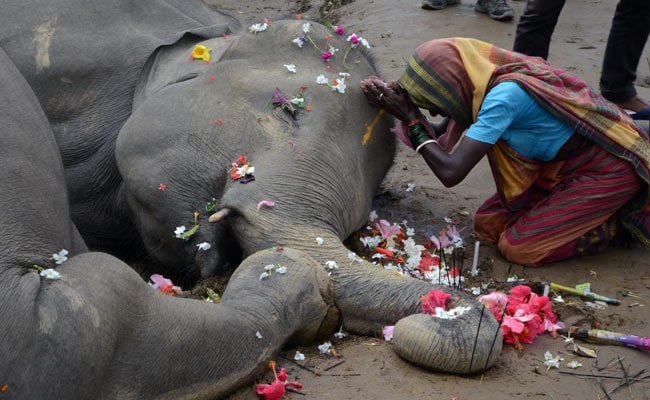 New Delhi:
Two elephants were killed after coming into contact with an electricity pole, government officials said on Saturday.
The pair was part of a herd numbering 20 to 40 that was passing through a busy elephant corridor -- a traditional migration route -- on the outskirts of a tea estate in Darjeeling.
"There have been incessant rains in the region over the last few days and our electricity department officials' initial assessment is that it made the current pass through the poles," Anurag Srivastava, district magistrate of Darjeeling, told AFP.
The rest of the herd left the area safely, avoiding the pole and dangling wires.
"The locals from the tea estate who rushed to the spot say the second elephant was electrocuted while trying to pull the first one away from the pole," the district magistrate said.
There are many busy elephant corridors criss-crossing that have been obstructed by man-made structures including housing, roads and railway lines.
Two elephants were electrocuted in separate incidents last month in the Megamalai Wildlife Sanctuary in Tamil Nadu, after touching a live wire in a village on the outskirts of a dense forest.