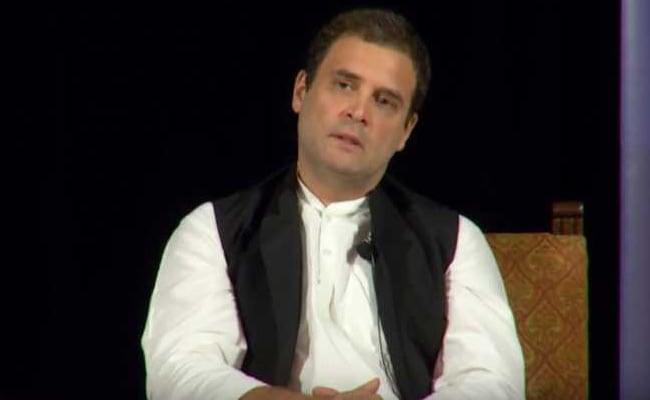 New Delhi:
Congress vice-president Rahul Gandhi on Thursday expressed shock at the "gruesome" murder of a TV journalist in Tripura and said "repeated" attacks on the media were worrisome for the Indian democracy.
Santanu Bhowmick, 28, worked for a local television channel. He was killed in West Tripura district while he was covering an IPFT agitation on Wednesday.
Mr Bhowmick was reportedly hit from behind and abducted at Mandai. He was later found with serious stab injuries and was rushed to the Agartala Medical College and Hospital, where the doctors declared him "brought dead".
"Appalled at the gruesome murder of TV journalist Santanu Bhowmick. Repeated attacks on media are worrisome for our democracy," Mr Gandhi said on Twitter.
Earlier today, the Congress party's chief spokesperson Randeep Singh Surjewala tweeted Mr Bhowmick's murder was a "grim reminder" that forces trying to "strangulate" voices of truth were on the rise.
(This story has not been edited by NDTV staff and is auto-generated from a syndicated feed.)